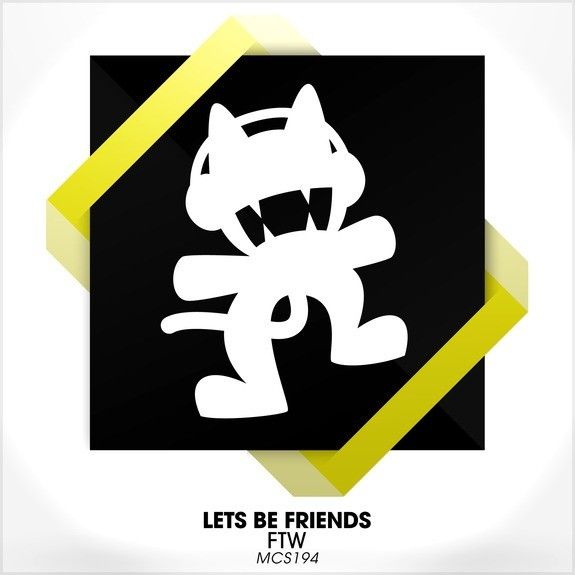 LETS BE FRIENDS – FTW
Fresh off the back of their latest EP IOA, Lets Be Friends now release their newest single 'FTW' on one of the fastest growing and universally acclaimed labels around, Monstercat. Jonney and Oren put their all into this track to churn out what is a frenetic, high energy record that will set the bar high for others to match. Check it out below and grab it via Beatport now!

'FTW' is a shining example of the high calibre releases Monstercat are making themselves known for. Pulsating with energetic electro stabs and a riotous ambiance, this track isn't for the light-hearted. Laced with frantic synths and a jaw dropping bass hook, this latest single will make sure the name Lets Be Friends will be heard all across the world.

With a huge UK fan base already, Lets Be Friends are now preparing to unleash their arsenal of tracks to the world. Critically acclaimed by the likes of Billboard and VIBE, what's to come is sure to live up to the hype – look no further than the 2014 Preview on their SoundCloud for the proof. Encompassing elements from their original tracks and new remixes that are set to feature in their second instalment of the This Means War Volumes, it makes for exciting listening for 2014 as they pave their way in to the heart of the dance world.

Whilst they may be fairly new to the US scene, they are no strangers to the dance having played alongside heavyweights like Knife Party, Dillon Francis, Kill The Noise, and more. Keep a look out for future dates across the globe!