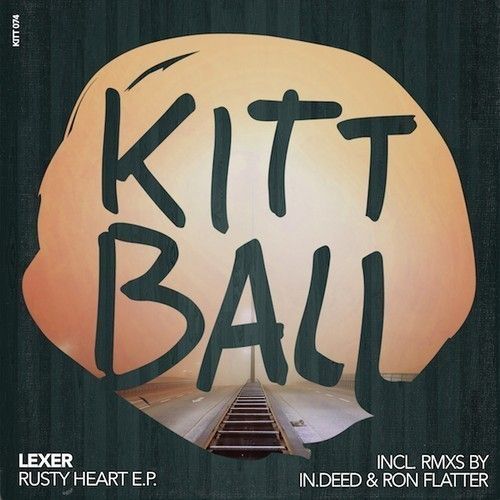 LEXER – RUSTY HEART EP
Paving the way for the new era of DJs, Lexer's ascension to deep house superstar has been rapid since turning his hand to production in 2012, with the likes of Bakermat, Oliver Schories, Klangkarussel, Alle Farben and Tom Novy all supporting the German's signature sound. Joining the dots between Europe's hottest cities, the promising trailblazer can reminisce back on a packed touring schedule with performances from Amsterdam to Zurich, Berlin to Paris – not to mention plenty of festivals appearances in between.

Now with his impending release on Kittball, Lexer delivers yet another reason for industry leaders to take heed of his talents. Melodic breakdowns and a pensive hook are the reasoning behind the title of 'Thoughtful', a track that emits sunshine and solstice with every lasting note. The rumbling kick drums of 'Rusty Heart' make for a heavier number, whilst playful bass stabs, charming melodies and glorious strings make for a testament to Lexer's rocketing talents as a producer.

First up on remix duties is Kittball favourite in.deed, whose rendition of 'Rusty Heart' introduces a fuzzy bass hook and sultry atmospherics to a positively upbeat cut. Pulling apart the original and reconstructing it into a completely different creature, Ron Flatter then ties up the release with a stripped back and understated renovation that saunters along amiably.