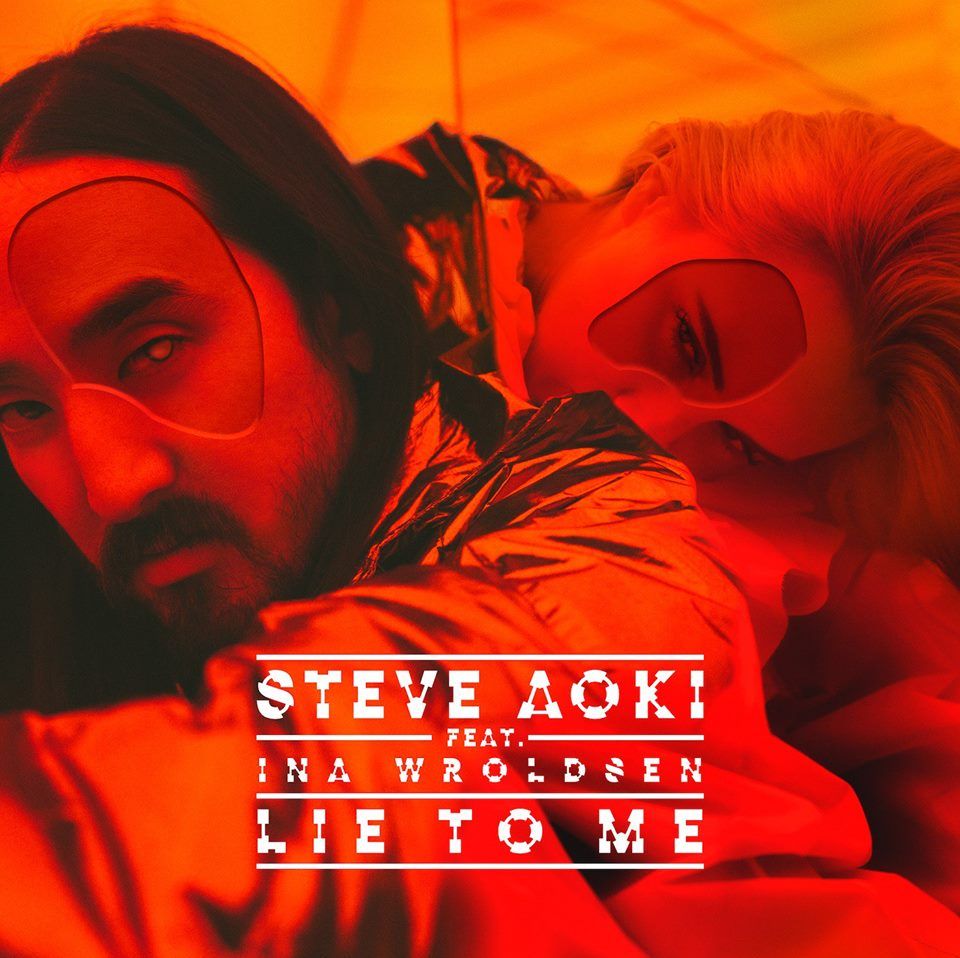 Steve Aoki ft. Ina Wroldsen - Lie To Me
Today, 2x Grammy-nominated DJ and Producer Steve Aoki, releases the visual and four new remixes of the club-ready smash 'Lie to Me', featuring Norwegian singer Ina Wroldsen (Calvin Harris – 'How Deep is Your Love') via Ultra Music. The first remix package was released last Friday, as seen on Billboard here, one of which was done by Aoki himself.
The song expresses the universal feeling of falling out of love and feeling distant in a relationship, but still trying to hold on. The video captures what appears to be Aoki up close and personal, but then we come to realize that it is a wax figure, which melts away. He visually transforms throughout the video, and as the layers are peeled away, he becomes unrecognizable as if he isn't the same person at all. The video represents Aoki making both a physical transition, as displayed in the video, and a musical transition approaching the debut of the newest chapter to his Neon Future album series, Neon Future III.
Nicky Romero Remix
The remix reshapes the original sound into a luring beat that captivates the ear. Returning to its base, the beat is met with a lengthy instrumental section, differing greatly from the eerie opening. The combination of an ominous undertone leading up to a high energy, high tempo song makes for a unique dance hit.
Nicky Romero Festival Edit
This remix begins with a consistent rhythm led by a singular piano key. The slow beat comes head to a head with a powerful, electric concentrated sound, while Ina's voice simultaneously echoes in the background.
Curbi Remix
Ina's voice catapults this remix and is then confronted with a harsh, strong beat. Throughout the duration of the concentrated intense rhythm, listeners can hear Ina's voice parrot the pulsing rhythm with the word "Lie." Ina's effortless vocals matched with the tenacious beat shapes into an energetic remix.
Maurice West Remix
Ina's vocals lie upon a slow singular beat comparable to a heart monitor. The beat then comes to a slow halt before it drops into an insanely fast rhythm.