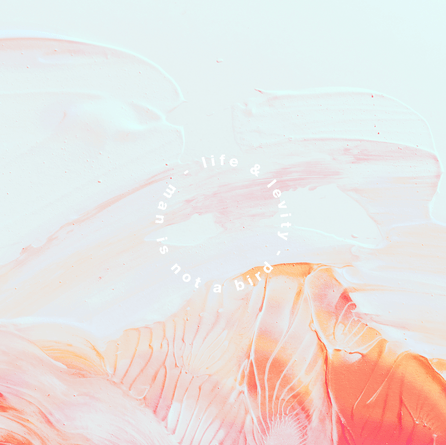 Man Is Not A Bird - Life & Levity
Man Is Not A Bird, an innovative Paris-based quartet, are preparing to make landfall in the U.S. with their first international release, Life & Levity. The four track collection includes EP title track which Nothing But Hope & Passon claims, "post-rock lovers can expect epic and distinctive sounds that team up with hypnotic shoegaze elements." Expect five minutes of cinematic beauty that doesn't need to hide from the genre's big players like Explosions In The Sky.

The much-anticipated EP will officially be available via Splendid (in partnership with Believe Digital) on June 3, 2016. Preorder is available now.

Last summer, the fearless rockers undertook a 10-show tour of the United Kingdom, culminating with a triumphant performance in London that impressed a variety of industry insiders drawn to the band's obvious international potential.

From there, the band went straight back into the studio to write and record the tracks that have become Life & Levity. Previously instrumental, these new songs now find the band exploring complex vocal arrangements, while retaining their distinctive post-punk sound.

The band continues to tour internationally, recently road-testing Life & Levity with two trips around Germany and eastern Europe, as well as a 5 day run in Spain just last week.

Last year also saw the release of Man Is Not a Bird's critically acclaimed debut mini-album, Survived The Great Flood. The album was prominently featured on MTV Pulse Europe and French channel D17, and has over 500,000 streams on Spotify France.

After a sold-out Parisian launch party for the album, the band was asked by British Rock Band, Ride, to open for them on certain dates during the European leg of their mega-reunion World Tour. The tour concluded with Man Is Not A Bird's first visit to the mythical Paris Olympia Music hall, playing in front of a capacity audience.

Look out for remixes from French Touch supremo, Alex Gopher, Italian chaos monger SBCR from the Bloody Beetroots, Toog & Roman Kouder.