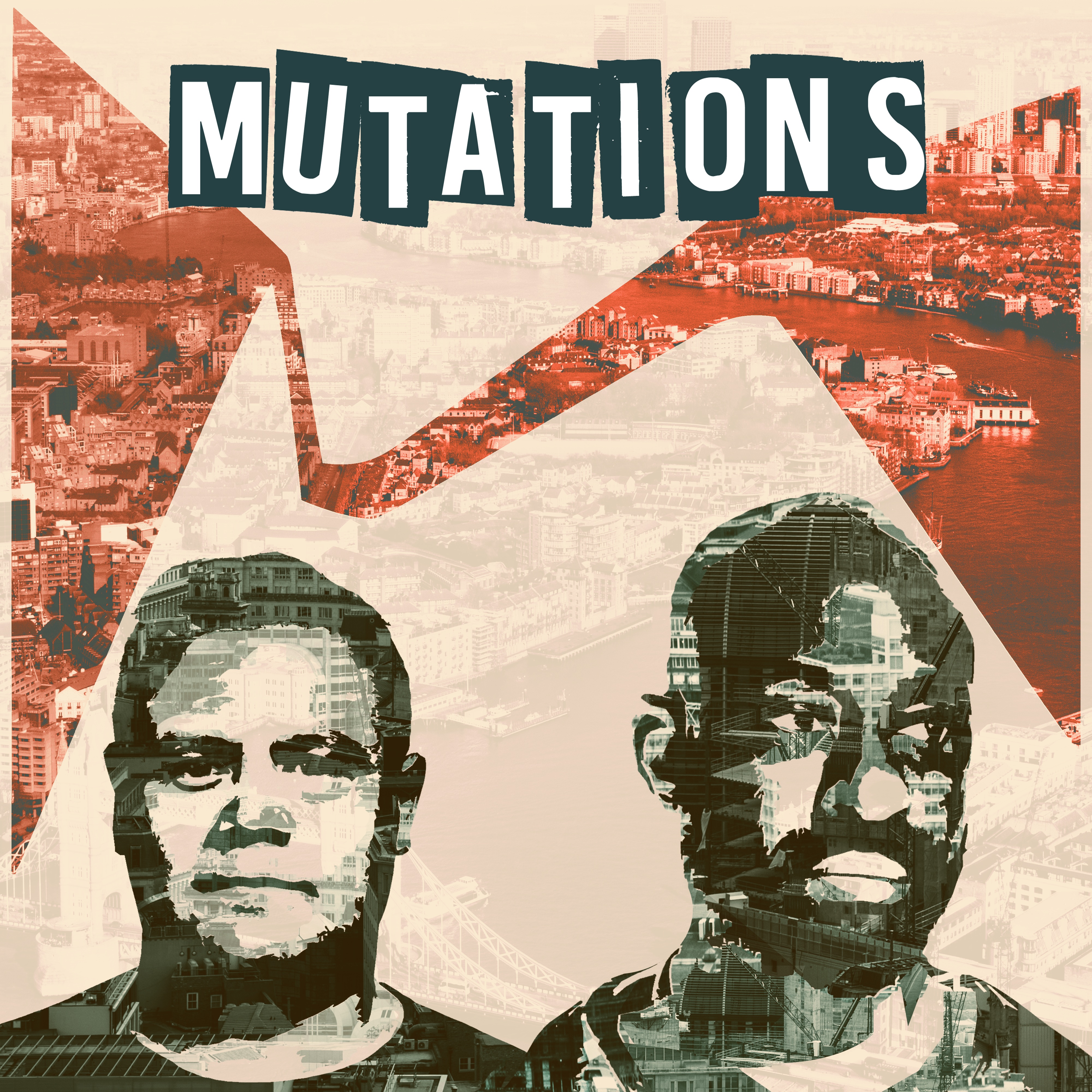 MutinyUK - Mutations
'Mutations' is the 5th studio album from UK dance music aficionados MutinyUK. Dylan Barnes and Rob Davy have an incredible music CV. Having graced the cover on DJ Mag, spinning at the best clubs around the world, releasing music on some legendary labels and remixing the world's biggest artists the South London pair have delivered a new album designed for DJ's portraying the club sound that defines their years of involvement immersed deep in the House music scene.
MutinyUK have been busy revisiting hard drives & dusting off long forgotten DAT tapes. 'Mutations' is a collection of jacking cuts; re-rubs, edits and remixes of their favourite releases old and new from their 5 album discography featuring collaborations with Steve Smith (Dirty Vegas), Earth (Gus Gus), Lorraine Cato (Anastasia, Incognito) & Neil Arthur (Blancmange). It also includes forgotten gems such as their collaboration with Robert Owens – 'Lucky' as Dylan points out:
'We realised we had done another version of Lucky feat Robert Owens a couple of years back. So having heard it and eq'd and mastered it we thought it was perfect for this album. A deep House track with the dulcet tones of the Voice of House Robert Owens in tow.'
From Jazzy techno , deep disco through to more a progressive slow building house sound their new album has an ear to many sides of club music injected with great vocal performances.
Check out the Soundcloud link to 'Politics of Love' taken from the album
MutinyUK 'Mutations' is out on 27th May 2016 on Sunflower Records
MUTINYUK SOCIALS: WEB | FACEBOOK | TWITTER
BUY / PRE ORDER https://itunes.apple.com/album/mutations/id1110797785?at=1l3voFY&app=itunes