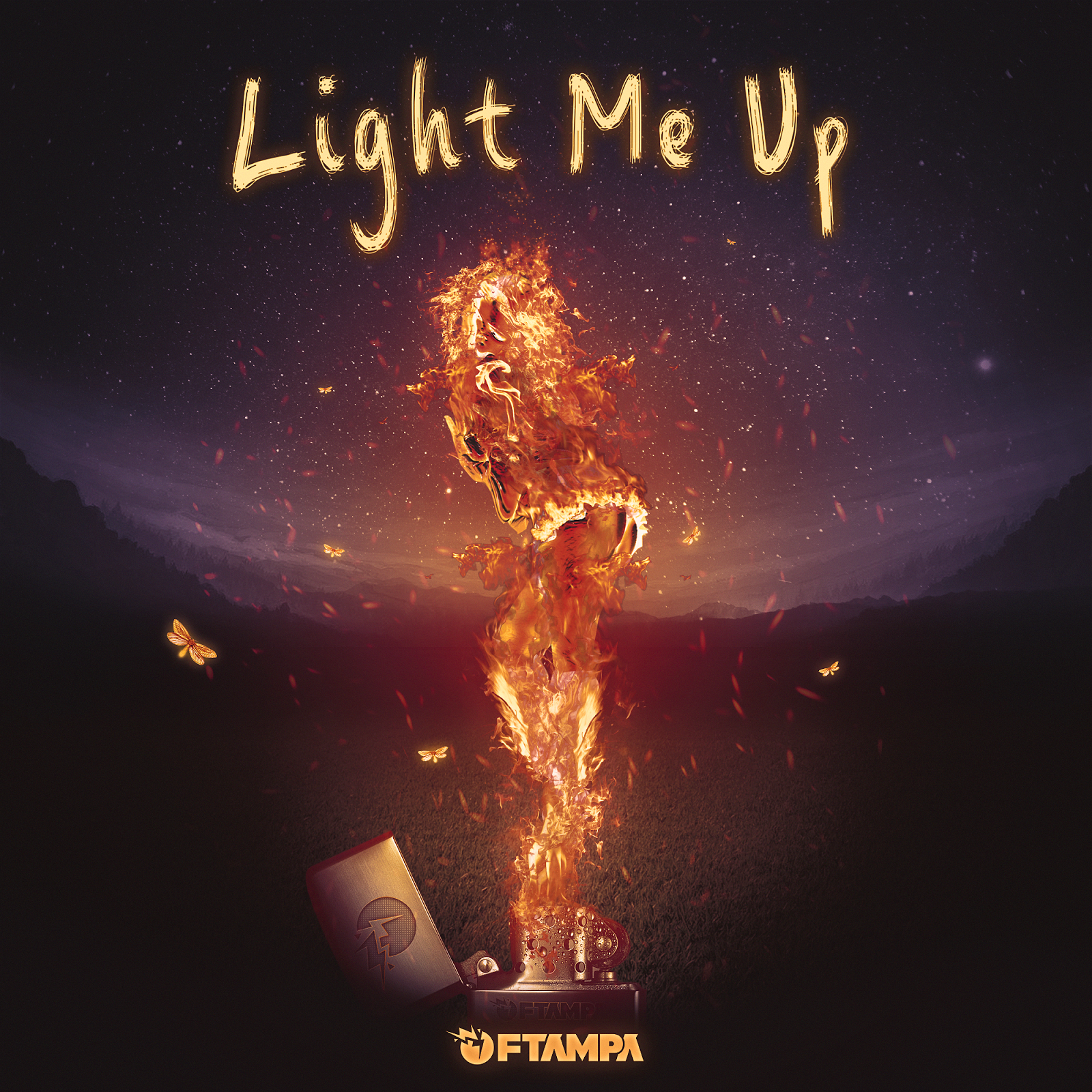 FTampa - Light Me Up
Set to follow up on the wild success of his releases, 'Our Way' and 'Love Is All We Need', which have already racked up over 25 million streams combined, Brazilian dance music sensation Felipe Ramos, aka FTampa, returns to Sony Music with his latest hit, 'Light Me Up'.
'Light Me Up' showcases Ftampa's immense versatility when it comes to his productions, with his newest cut having all the hallmarks of a crossover pop and dance anthem. Emanating a feel-good energy across the three and a half minute run-time, 'Light Me Up' is a surefire add to all playlists towards the end of the summer.
Born in a small town in Brazil, FTampa has endured incredible hardship in life that saw him orphaned from the age of six. This adversity, however, inspired FTampa to use music to escape his pain, and saw him become the first-ever Brazilian act to perform on the Main Stage at Tomorrowland in Belgium 2016.
FTampa – "I've overcome all the bad times through music. It is a part of my life and it always will be. I'm always thinking of new ideas to try in the studio, I can't stop producing and the title of the track reflects the passion I have. It's a very different composition to my other records this year, and I love the final result. I hope others around the world will be dancing to it too."
With about two million monthly listeners on digital platforms and a million fans on his Facebook page, FTampa is now one of the most recognized artists in Brazil and has been making inroads touring festivals and clubs internationally. 'Light Me Up' is set to take his career to the next level, crossing pop and dance wires seamlessly with an impossibly catchy chorus and topline.