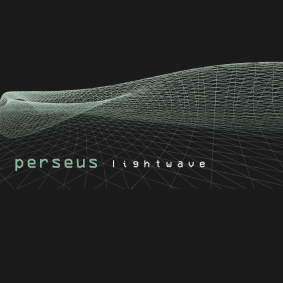 Perseus - Lightwave
After a five-year absence, Perseus returns to production with an uplifting single entitled 'Lightwave' whilst reviving his iconic French Express label in the process.
A driving force within dance music, French Express come off the back of a three-year break, with 'Lightwave' marking the label's return – a crystalline electronica cut from label boss Perseus.
"Nostalgia as my compass, I seek the sounds of my youth. Searching for something more out of dance music, it's been a tease hearing recent tracks come so close and not go the distance. Dance music used to be euphoric and I miss it", says Perseus.
"A renaissance is underway… I believe we're all trying to go back to understand why we're not moving forward. Production levels have been peaking, yet music and film feel growingly soulless. We got more bandwidth in exchange for less feeling. But the human voice is reawakening. It's probably why everything old feels new again. Maybe there was something to creating under limitation?"
Offering euphoric atmospheres throughout, 'Lightwave' balances soaring chords with undulating strings and polished drum sequence whilst serene melodies and angelic synths generate a mesmerising breakdown.
Perseus 'Lightwave' is out on French Express on 25th January 2019.
https://www.instagram.com/perseus/
https://www.instagram.com/frenchexpress/
Tracklist:
1. Lightwave