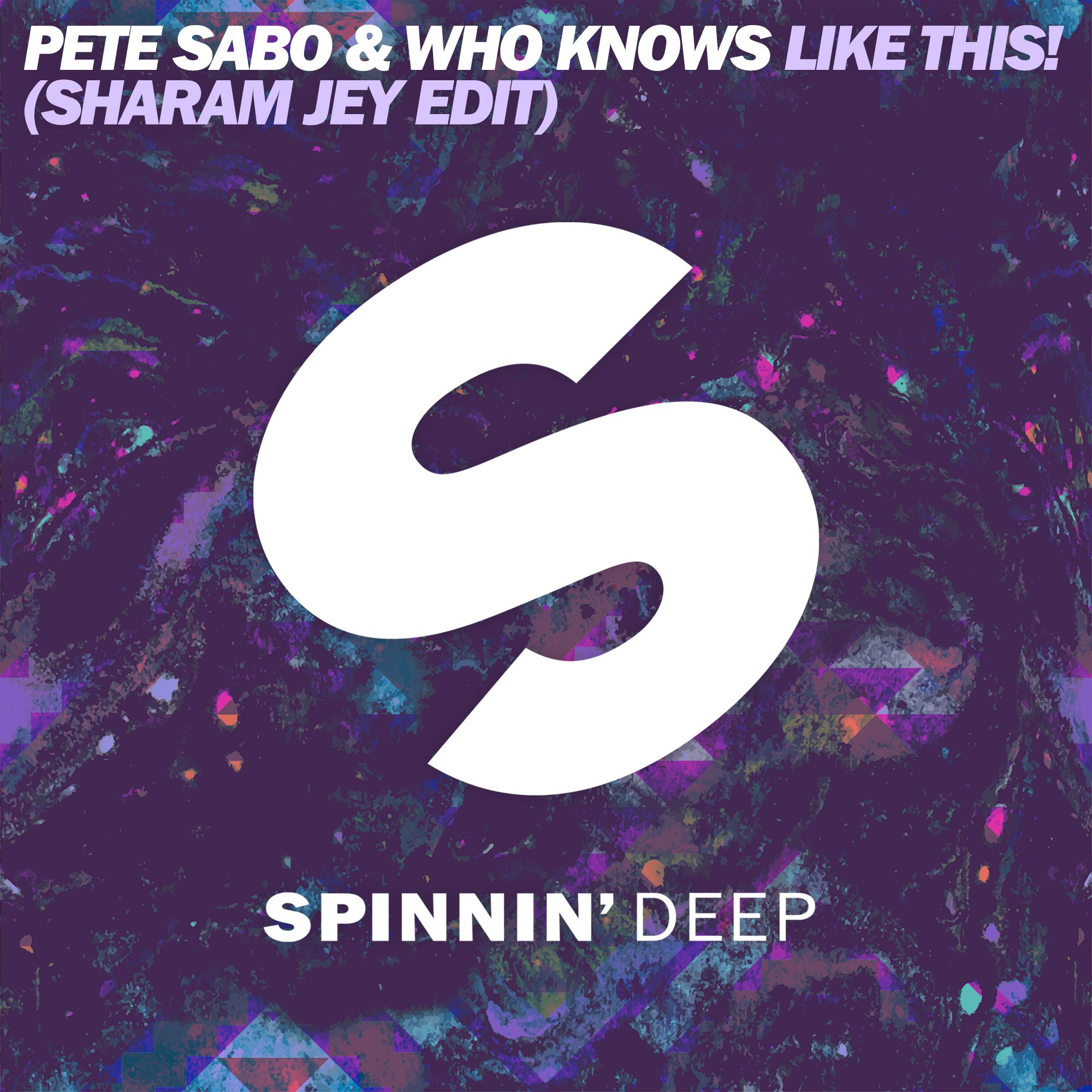 Pete Sabo & Who Knows - Like This
Sharam Jey works up a cool, bass driven groove with this edit of 'Like This' by Pete Sabo & Who Knows. As things get moving in the lower regions, vocal snippets and nice bouncy chords feed the rest of the techy vibe, enhanced by catchy percussion. For sure one of those tracks which will bound to raise attention on the floor.
Who Knows played a festival and met Pete Sabo, who is known for his impulsive grooves, extensive basslines, unique hooks and melodic parts. A DJ/ producer who puts his focus on recognizable tracks full of character when he creates his powerfull mixes. The two DJ's talked about their music and got in touch for a collaboration. "Two weeks later Pete visited us in the studio and we tried to create something new, mixing different elements and make a crazy smashing club tool. We were inspired by Pete's 'Pressure' lead and played around. The result was a catchy melody.", after that We added our dirty "Who Knows" energy by a punchy bassline. explained Who Knows.
After this Cologne's Sharam Jey came around the corner, who is one of the DJ/producers out there who continue to burn the light bright and keep striving to push sound forward, onward and upward in a way to take it and relate it to the masses. Togehter we bring the track more forward we recorded an accelerating sound to feel the essential drive and this is how 'Like This' was born.", Sharam Jey continues.
'Like This' embodies a crossover between underground and bigroom and is already supported by Danny Howard / BBCR1, Mark Knight, A-Trak, Oliver Heldens, Secret Cinema and more.
Pete Sabo & Who Knows – 'Like This' (Sharam Jey edit)
Out Now
https://spinnindeep.lnk.to/LikeThis_SharamJeyEdit