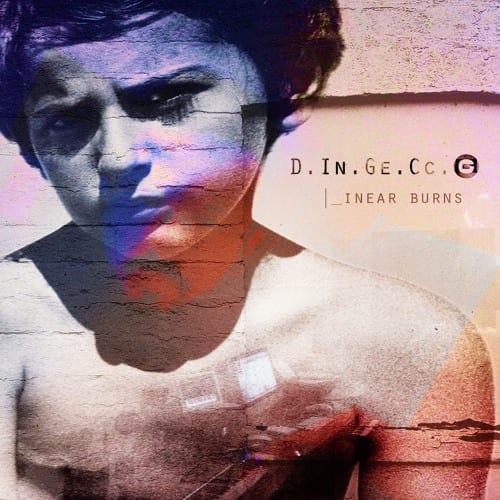 "Linear Burns" by D.In.Ge.Cc.O is a journey in a desperate but full of hope musical universe
Voices and noises of our planet, of street parties and ethnic and urban cheers, as well as the sounds coming from nature, of uncontaminated forests or atolls, blend with the sounds of the metropolises and the streets and apartments of the Western world instantly transporting us from one part of planet earth to another and beyond, as if it had endowed us with an emotional sci-fi teleport.
Rarefied and distorted sounds, House and funky grooves, fit together in complex musical structures but which manage, immediately, to involve the listener in an enveloping musical universe, desperate and at the same time full of hope.
"Linear Burns" by D.In.Ge.Cc.O represents a unique musical imagery, a multi-faceted vision, a journey in search of its own and completely new musical identity.
A sudden glow, an intermittent light, whether it is that of a strobe in a disco or that of a space station, which seems to illuminate and make us see, at times, one of the possible directions of what will be the future of electronic music or, perhaps, of music in general!
WEB SITE: http://www.dingecco.com
Facebook: https://www.facebook.com/Dingecco/
Spotify: https://open.spotify.com/artist/0SZOrMrbU6oyk0NX7KtUQm?si=Zcs2xD4MRUuwgxccySNSsw
Youtube https://www.youtube.com/channel/UC_aB7nPpp1LHTCgPA8wl5iw
Instagram: https://www.instagram.com/d.in.ge.cc.o/
Twitter: https://twitter.com/DInGeCcO1
SoundCloud: https://soundcloud.com/d-in-ge-cc-o