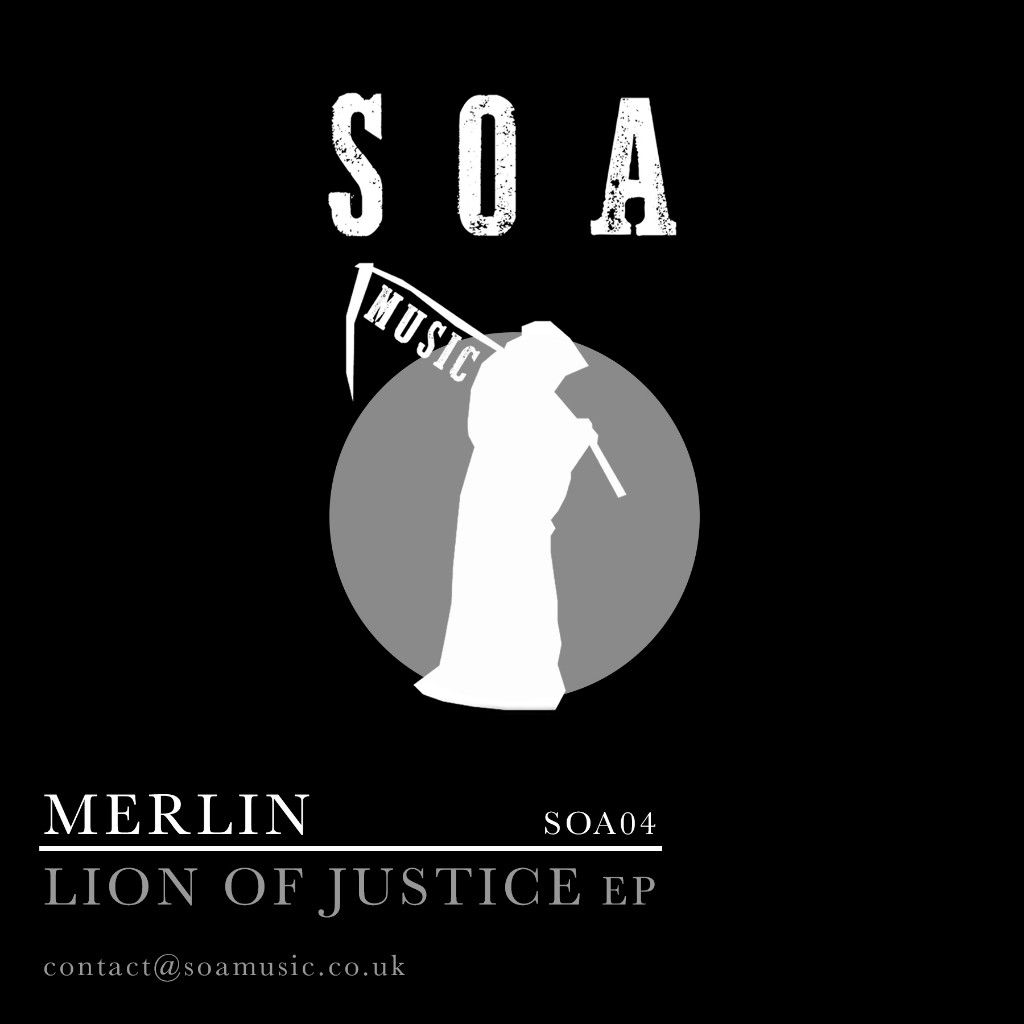 Merlin - Lion of Justice EP
SOA Music presents a new two-track EP from up and coming talent Merlin. Merlin steps into the game with two dark Techno productions which are slow burners, and are sure to get the crowd moving. Starting with 'Lion of Justice', the tune is spiced with a simple but effective electro synth making its way through piercing percussion which dominates the track throughout. Moving onto 'Vortigern' which accompanies the first track through the melody, with a change of soaring drums and distorted claps which switch the mood subtlety with darker elements.

Only half way through the year, newly established label SOA are coming in strong pumping out new releases from fresh talent including Street Kid, Joe Randle, Sam Pitch and of course Merlin. Through their first releases it is clear that SOA are reaching out to the darker elements of Techno and Tech House with strictly club played tracks which serve well within the new grittier rave culture which has come about over the last few years.

Make sure you stay tuned for more music from Merlin! You can stream and buy yourself a copy now!
Available on Beatport
https://www.beatport.com/release/lion-of-justice/2010797

SOA Music Online
http://www.soamusic.co.uk
https://www.facebook.com/SOAmusicUK
https://soundcloud.com/soamusicuk