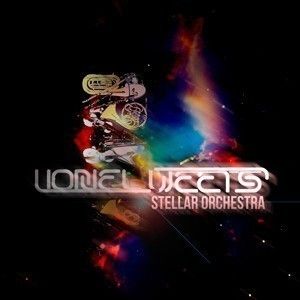 Lionel Weets – Stellar Orchestra
Following the recent single 'Alien Opera' / 'Through The Universe' Lionel Weets delivers his debut artist album for Motech with 'Stellar Orchestra'.
Techno and house producer, Lionel Weets hails from Belgium and yet his style is clearly influenced by Detroit techno with its deep, soulful and melodic sound, plus that additional funky touch. Some years ago under the alias of MGMX he released tribal techno on labels such as Patterns and Adult but soon realised it was time to return to his early love of Detroit-style grooves and over time his style evolved into deeper and more melodic techno, releasing tracks on labels like Greg Gow's Restructured, as well as Hype Muzik and Espai. With a growing confidence and now releasing under his given name to underline the distinct difference in musical style, his work is being recognized by some of his biggest role models including one of his all-time heroes, Kirk Degiorgio who signed two EPs for A.R.T.
Lionel Weets' trip through the stellar universe begins with the building synths of 'The Other Life' which eventually become overrun with gorgeous Motor City strings and sun drenched melodies – a beautiful opener that stands up to Detroit's finest! Next up 'Dreams Factory' picks up the pace with a driving KMS style production that loses itself in twisted, tribal percussion whilst 'Don't Follow Me, I Am Lost' develops along a deeper groove before those mighty strings once more lift the roof off!
'Tough Love' gets right back to the nocturnal beating heart groove, twisting and pirouetting its way across the floor before 'Alien Opera' glides and shimmers through it's lush keys and pulsating drum beats with that all important string-swing. 'The Night is Ours' is most certainly the case as Weets bounces the beat over melodic synths and pads whilst 'Rise of the Dragons' takes us back to the deep before once again lifting us with euphoric synths and taking us back to those heady days of late 80s techno.
'Not Today' showcases Weets musical ability to the fore. Intricate keys and synth solos wrap themselves around a building string line that gets lost in funk while 'Through The Universe' delivers a house-fuelled punch that's as deep as the ocean. The album closes out on the double act of 'Different Ways to Paradise' and 'The Garden'. The former fuses the sound of UR's mercurial majesty to a swinging house rhythm whilst 'The Garden' brings our intergalactic journey to an end, with customary melody once again riding out into the pitch black deep of space.

1. The Other Life
2. Dreams Factory
3. Don't follow me, I am lost
4. Tough Love
5. Alien Opera
6. The night is ours
7. Rise of the dragons
8. Not Today
9. Through the universe
10. Different ways to paradise
11. The Garden
www.motechrecords.com
www.facebook.com/motechrecords