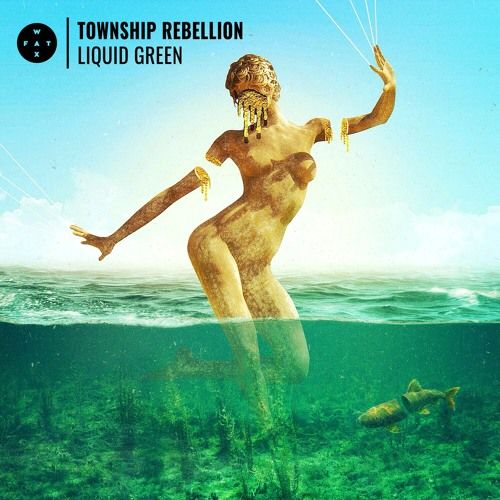 Township Rebellion - Liquid Green
If you like toughened house and techno beats then you need to know about Township Rebellion. This German trio have been bubbling under for a while now and again impress here with a new EP on Fat Wax, a Swiss label that gets a new tune from the threesome and then has Fat Sushi remixing it.
The two versions of the track differ nicely. The first is a more dark and brooding main room fodder with sweeping bass synths and driving drums all demanding you dance. The second remix from Fat Sushi is something softer and more colour, melodic and more littered with lush pads. The whole thing is about slowly but surely picking you up and taking you to another place and is a winning EP as a result.