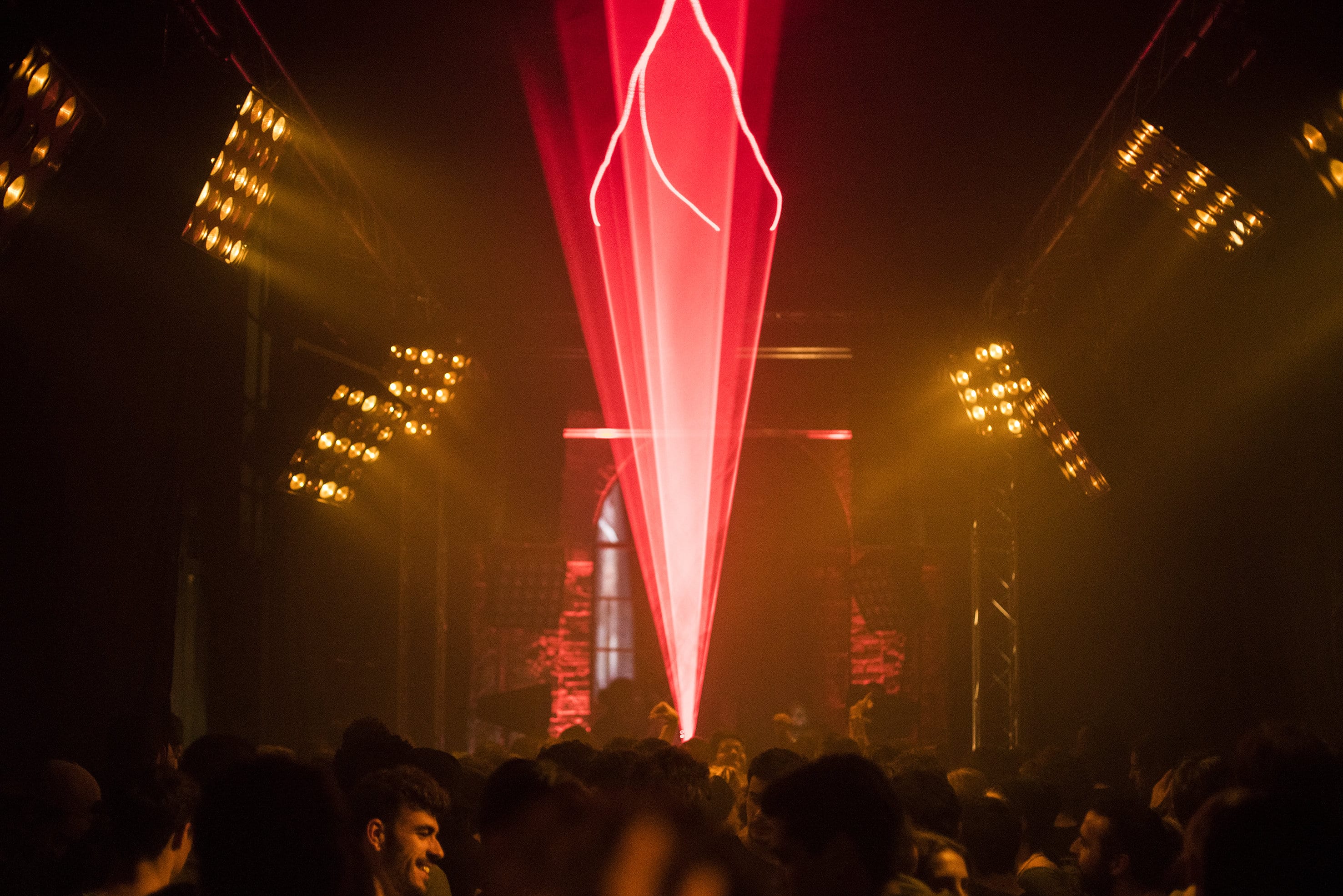 Lisbon's techno mecca Ministerium announces May programme
Over the past years, the colourful city of Lisbon has put itself on the map as a leading destination for electronic music, with a growing club culture made up of fresh new labels, artists, collectives and creatives. At the heart of this movement is Ministerium Club; an intimate dancing spot that invites global artists to play side-by-side with Portugal's breakout legends, an essential place for any underground aficionado. As we move into the spring months, Ministerium Club reveals its upcoming programme with Jeff Mills, Maayan Nidam, Luigi Tozzi and Bruno Ponsato as some of the acts to look forward to in the coming weeks, plus a heavyweight selection of Lisbon's finest. With tickets starting from just €10 for some shows, it's an easy win for locals and visitors alike. Find out more.
– WHATS ON –
An accelerating force in Lisbon's creative culture, Ministerium Club is where it´s at, and what's coming up doesn't disappoint. From soulful house grooves to fist-pumping techno, all electronic fans are catered for with the diverse programming. First up on 5th May is a club favourite; A L I C E #14, which'll bring Hypnus affiliate Luigi Tozzi, the Italian breakout known for his emotional, swirling, dubby sound. Alongside Luigi are Parisian techno team Kas:st, armed with deep and ambient dubs, and Vör & Gagat supporting.
Next up, it's the anticipated Ministerium Day Out on 12th May, where the usual nightshift turns into a day long session in an undisclosed location. From the afternoon, party people can unite in the sunshine to the sounds of Perlon family member Maayan Nidam. Based in Berlin, Maayan Nidam is known for mesmerizing, minimal grooves – deep and classic. Check her Boiler Room here for a glimpse at things to come. Also on duty are Ministerium´s residents Joao Maria, Mary B and Elless & Benn.
Techno godfather Jeff Mills appears on the 19th May, bringing with him other-worldly explorations and cosmic selections. An artist held in the highest regard across the world, Jeff Mills has been an iconic name in electronic music for decades. Also on board are Porto's own techno don, Amulador, and local legend Joao Maria. Pre-sale tickets for this one will move fast, so grab one for €20 with the club´s promoters if you can.

Rounding out May on a high, it's a very special bank holiday club session with Ministerium Records showcasing Lisbon's finest, alongside talent from across the globe. 26th May sees a seriously soulful live show from Bruno Ponzato. All the way from the USA, expect nothing but the finest, groove inducing minimal from the Texan. Scene stalwart Ze Salvador is on hand to flex soulful house that pulses through Portugal's underground. Plus, Lisbon's local heads, Diogo Lacerdo and Berllioz reunite for a special b2b session, while Ze Ferreira reps for native label, Carpet and Snares. An absolute no brainer, it's the perfect way to combine a bank holiday culture break with a taste of the local clubbing scene. Grab tickets while you can for €10 with a drink included.
Week in, week out, there's so much to experience at Ministerium – get involved!
– LISBON –
For anyone planning on taking a trip to Lisbon, now is the time. The city has built a solid rep as a 'go-to' destination, known for being a hotbed of talent for creatives and artists. With affordable flights to Lisbon from most European cities, it's an affordable time to experience Lisbon first hand, and of course, it's music culture. MINISTERIUM CLUB and the OURBOOKINGS team are responsible for placing the Portuguese underground in the eye of the global clubbing community, creating a platform for the labels, artists, creatives and industry leaders. As well as running the club, the team also produces two of Lisbon's most loved festivals – LISBOA ELECTRONICA MUSICULTURE and LISB-ON JARDIM SONORO. Plus, on a strictly musical level there is also ASSEMBLE MUSIC RECORDS and MINISTERIUM RECORDS. All events are produced in cooperation with the local authorities, aiming to develop the events industry in Lisbon and beyond.
MINISTERIUM CLUB : FACEBOOK || INSTAGRAM
FULL CLUB PROGRAMME : https://www.facebook.com/pg/MinisteriumClub/events/?ref=page_internal
UPCOMING EVENTS :
05.05 – A L I C E #14 – Luigi Tozzi » Kas:st live » Vör & Gagat – €12
Luigi Tozzi
Kas:st
Vör & Gagat
12.05 – Ministerium DAY OUT w/ Maayan Nidam with Ministerium residents Joao Maria, Mary B and Elless & Benn – Location: TBC – €15 (free drink until 5pm)
Mayaan Nidam
Joao Maria
Mary B
Elless & Benn
19.05 – Jeff Mills, Amulador & Joao Maria – €20 / Door: €25
Jeff Mills
Amulador
Joao Maria
25.05 – Ministerium Records presents: Bruno Pronsato live, Ze Salvador, Diogo Lacerda & Berllioz
Ze Ferreira
Bruno Pronsato live
Ze Salvador
Diogo Lacerda & Berllioz
Ze Ferreira
Ourbookings Lisbon : https://www.facebook.com/ourbookingsagency/