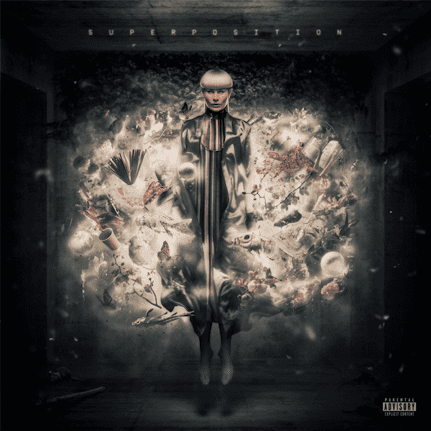 Listen to Art-Pop Muse KIll J Debut Album 'Superposition'
Danish noir-pop supernova Kill J recently released her debut album 'Superposition', via Nettwerk Records.
Inspired by the superposition theory, the album is a personal journey through KIll J's own fascination with science and physics, which the talented artist uses as a potential for enlightenment. KIll J visited CERN – The European Organization for Nuclear Research in Geneva, in preparation for this album.  Her recent single 'Moon Sick' explores the idea of multiverse theories through a Mariah Carey-inspired slow jam.
Working with UK producer Liam Howe (FKA Twigs, Lana del Rey, Ellie Goulding), 'Superposition' makes use of fiery electronics, booming drums and pop hooks, to create a beautiful palette of sounds for KIll J's glass-shattering vocals.
Listen to the album below!