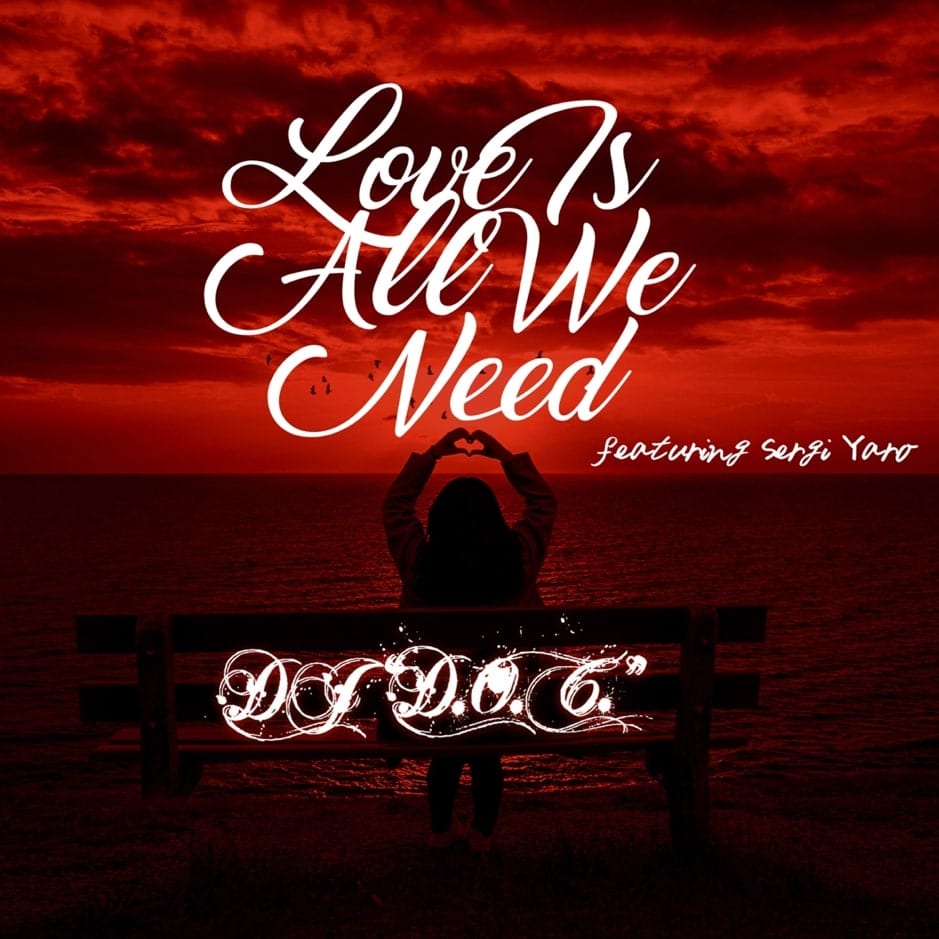 Listen To DJ "D.O.C." – Love Is All We Need
DJ "D.O.C." has been busy in the studio this year on the back of a string of releases that have earned him a longstanding reputation as a reliable Producer and DJ alike. This month he touches down with 'Love Is All We Need' – a celebration of positive energy and a showcase of the power of a powerful melody.
Produced with a clear love and understanding for the nuances of high quality and melodic dance music, 'Love Is All We Need' is a gorgeous treat for the ears that is comprised from a series of layers that all work in unison in a way that only a skilled Producer can accomplish. The main synths hark back to classic melodic lines of the late great Avicii and the addition of a glowing vocal line from Sergi Yaro only raises the euphoria to higher peaks. The subtle pluck synths on the breaks offer a moment of pause and reflection before the stunning piano chords and vocals are reintroduced with precision. The build-ups are thoughtful and progressive as layers open up and the vocal reaches a glorious crescendo before we're given one last serving of all the electronic elements dancing together for a brilliant dancefloor workout.

DJ "D.O.C." has lived a long voyage in the Chicago EDM scene and in the USA. He has been establishing a name and reputation for himself for over 25 years now and is still going strong. He started DJing in 1993 in high school where he played at bowling alley banquet halls, V.F.W. halls and then eventually into the nightclub scene around Chicago by the late 90s. He has played the best nightclubs around the country from 2007 to 2011. DJ "D.O.C." also runs his own independent EDM record label called ElectroseX Records where he produces his music under.
He was a guest resident DJ at Crobar and Spybar in Chicago on Friday nights from 2008 to 2011 before he decided to take a hiatus only to return in 2020 to produce dance music once again. He has played some of the biggest EDM festivals in the USA such as Spring Awakening, Ultra Music Festival, Global Dance Festival, Electric Zoo and Electric Daisy Carnival – a list of promotional banners as strong as any in the EDM world.
Love Is All We Need' takes a proud place on the discography of this talented artist and is available now via ElectroseX Records.
Stream & Purchase Now
Soundcloud Link
https://www.soundcloud.com/rockstardjdoc/dj-doc-love-is-all-we-need-featuring-sergi-yaro-original-mix/s-dtbt7uUgCog
Beatport
https://www.beatport.com/artist/dj-d-o-c/864869
Spotify
https://open.spotify.com/artist/4cYUeqAGXyqvtPMLSFdprl
Amazon
https://www.amazon.com/s?k=DJ+%22D.O.C.%22
iTunes
https://music.apple.com/us/artist/dj-d-o-c/1510556065
Mixcloud
https://www.mixcloud.com/rockstardjdoc/
ReverbNation
https://www.reverbnation.com/rockstardjdoc
Audiomack
https://audiomack.com/artist/rockstardjdoc
Social Media
https://www.facebook.com/rockstardjdoc
https://www.instagram.com/rockstar_dj_doc/
https://www.twitter.com/rockstardjdoc
https://www.youtube.com/channel/UC55c8Nii7G2Rsc9XNa2kKuA
Label Website
https://www.electrosexrecords.com/
Featured in WeRaveYou.com Magazine
https://weraveyou.com/2020/05/d-o-c-love-is-all-we-need-feat-sergi-yaro/