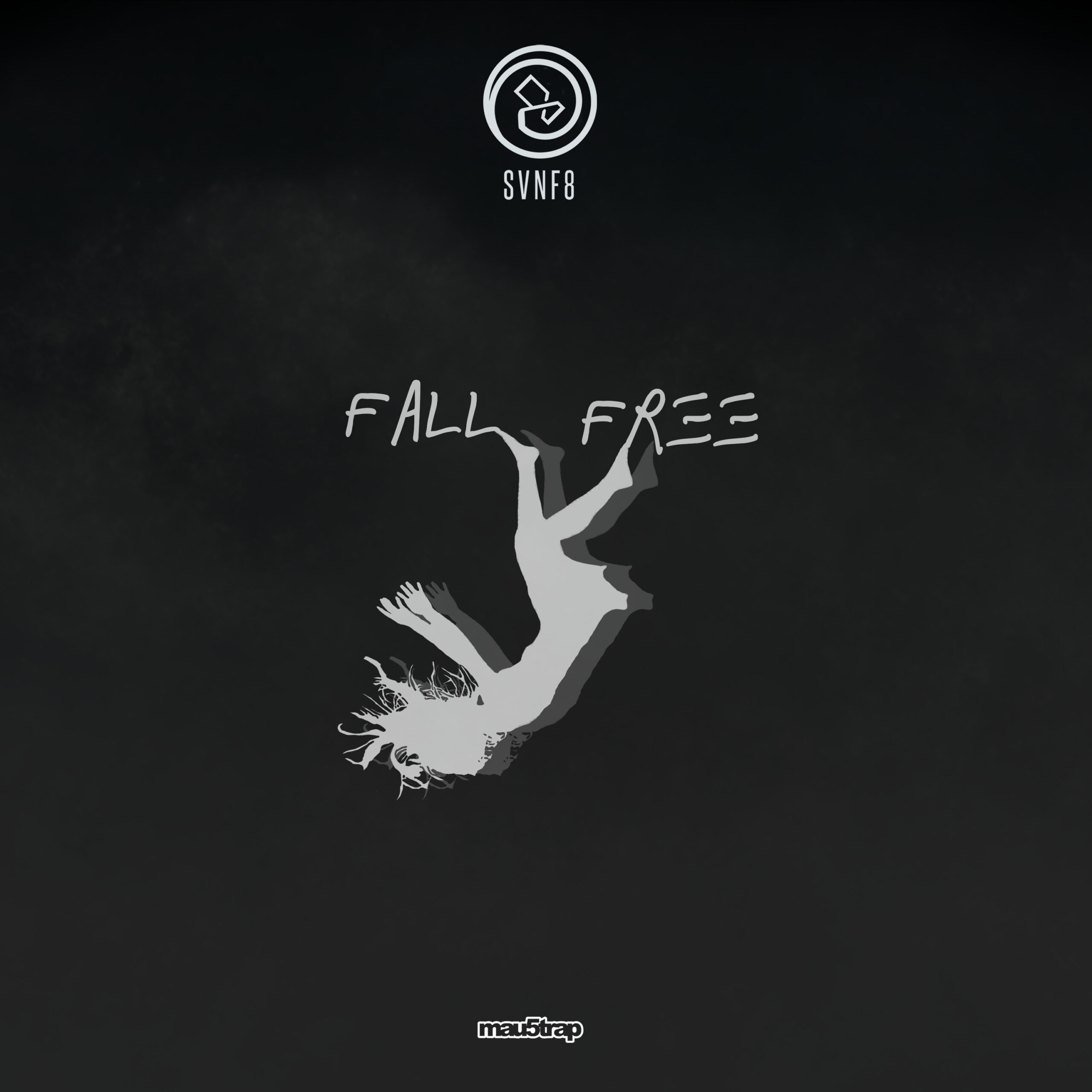 Listen To 'Fall Free' By SVNF8
SVNF8 is here with his new EP 'Fall Free', and he is on a mission to change the way people perceive Electronic music. The enigmatic Producer and DJ made his first appearance in 2019, as he introduced us to his work through his track 'Facing Reality' on mau5trap's 'We Are Friends, Vol. 9′ compilation. He has since been working with the notorious label founded by Dance music kingpin deadmau5, a renowned bastion for trailblazing and genre-defying artists. SVNF8 is a rare talent that is in powerful considering mau5trap has helped to nurture success for titans of the industry including Skrillex, Zedd, Noisia, Chris Lake, and Madeon.
SVNF8's latest release is a powerful culmination of dark, forceful Techno combined with complex Electro sounds that make up the 4-track EP, which will definitely have Techno fans rejoicing. The first tune is called 'Sayin Nothin', which starts off with an entrancing lead that develops into an intense drop where the main body of the song kicks out into an explosion of blood-pumping bass which kicks off the tune as choppy percussion fills the gaps. Just when you thought 'Sayin Nothin' had delivered its full potential, a vocal break resets the pace, making room for another spinetingling build-up and vigorous drop that delivers pure techno brilliance. The second reprise on the EP is titled 'Sektor', where SVNF8 manages to ramp up the pace with thrashing snares and a driving bass, overall emanating a more manic sonic energy.
SVNF8 then goes on to introduce his main course, which is the star of the EP called 'Fall Free'. It takes a slightly slower but deeper approach, which sends all of your senses into a frenzy and in turn hypnotizes you in the best way possible, leaving you fully consumed in the wildness of the music. Easing us into a solid beat with abstract synth work paired with vocal seasoning, the song then erupts into a deep and dark frenzy of driving bass that instantly ramps up the pace, demonstrating that he definitely means business. The piece then drops out into an aggressive bassline that proves to be infectious, accompanied by a string of industrialized sounds that layer another symphony of Techno excellence as SVNF8 once again shows off his incredible talents in the studio.
Last but not least, SVNF8 ensures the EP goes out with a bang as it finishes with 'Won't Go'. This speaker-splitting track features a dark, punching bassline that proves irresistible to move to as it transcends into an insatiable, hard-hitting groove that leaves you wanting to press replay as soon as it finishes.
With an inimitable knack for music production, we can't wait to see the huge impact SVNF8 has on the Techno scene, so be sure to mark your calendars in time for his next release. This is a body of work that is of the very best calibre in electronic music production – no wonder then that a label of mau5trap's esteem have the mysterious mind behind the mask lined up as a part of their forceful talent roster.
Purchase and stream the new EP here:
https://mau5trap.ffm.to/fallfree
SVNF8 Online: