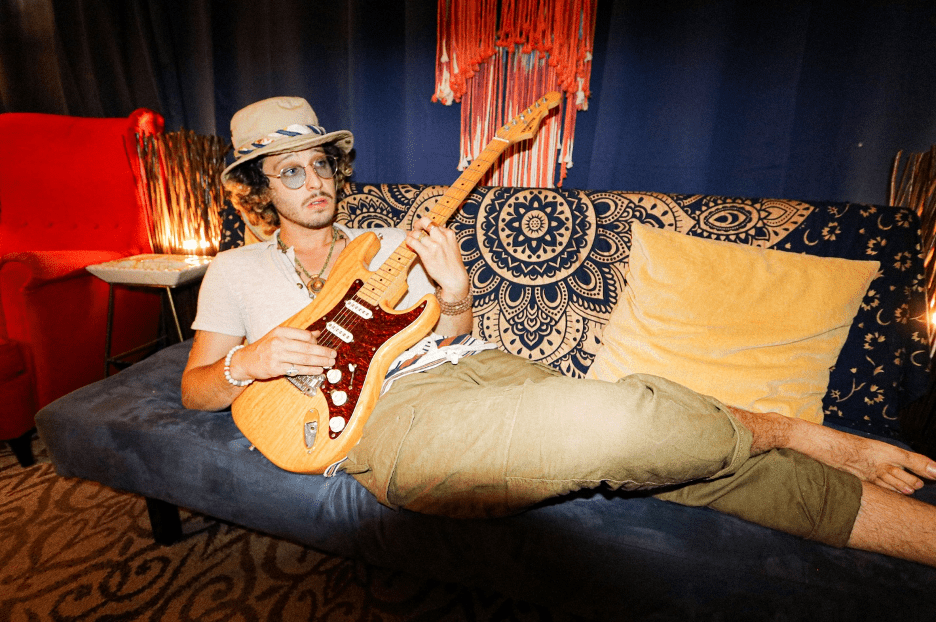 Listen to 'Purple Thoughts' by Lover Boy
Detroit indie-pop artist and producer Lover Boy has released his highly anticipated sophomore single, "Purple Thoughts", which sees him team up with rapper Lex Bratcher.
This new artistic project from Lover Boy has emerged out of this strange and unprecedented time; with the American hoping his music will provide a means of escape and release from the overwhelming stresses and challenges of life. Releasing his debut single "Go Insane" in September, he draws inspiration from a variety of genres and moods – evolving his sound and artistry with each new release.
"Purple Thoughts" is the latest example of this. The track is Lover Boy's first collaborative release, a melting pot of sonic influences including jazz, soul, rap and R&B elements, all contributing towards his idiosyncratic and nonchalant style. The song's rich, funky instrumental provides the perfect drop for Lover Boy's sleek & smooth vocals on the chorus, combining this with the rhythmic rap lines and clever cadence of Lax Bratcher on the verses.
Check out the track here.