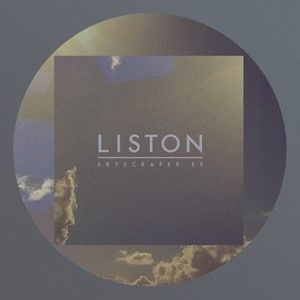 Liston – Skyscraper EP
Liston is a 26 year old producer / DJ based in Leeds. He grew up with soul and hip hop music, then learnt to play the piano and developed a love for jazz and classical music. Then he discovered the vast array of underground electronic music and everything changed.
Liston has previously released a well received six track EP on XVI Records. His forthcoming four tracker for Melodica Recordings is a big step on. Here he uses his musical background to make fully sample free compositions that fuse his early classical influences with his current love for 21st century electronic music.
Liston on the EP: I made the EP to symbolize a journey, however this is not limited to travel but is supposed to give a constant sense of movement. Each track has main sections and motifs within those parts that intertwine and move around each other, and are accentuated by the transition sections where elements are slowly brought out of the tracks while new ones begin to emerge. I composed this in a similar way structurally to when I just used to compose classical music for piano, and is very different to the way I've produced the music I usually make. However I've still retained my influences from soul and jazz in terms of the melodic structure and chord progressions.
Resident Advisor: "One to watch for those who enjoy a cosy haze."
XLR8R: "A prime example of subtle beat craft."