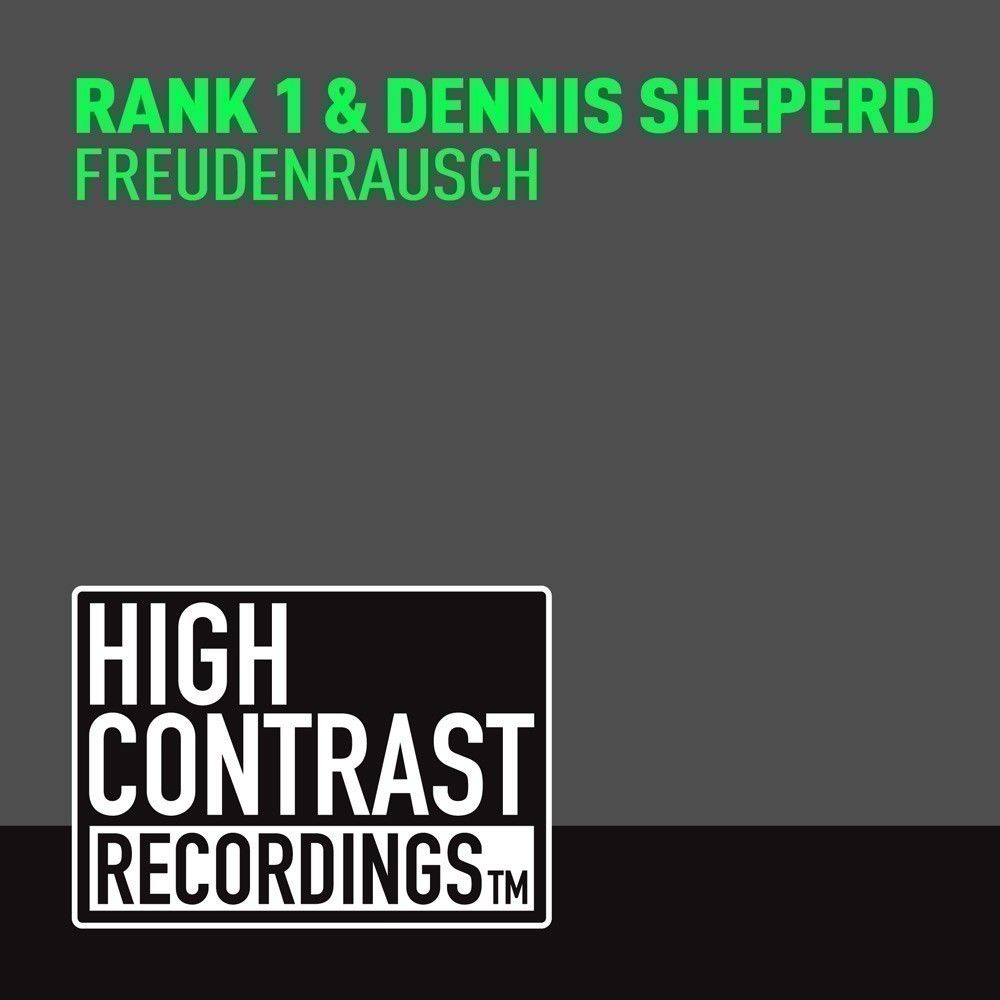 Rank 1 & Dennis Sheperd – Freudenrausch
Last year audio acrobats Rank 1 tore up electronic music's rulebook with their 13-minute epic '13.11.11'. 'Elements of Nature' meanwhile bagged awards aplenty, snagging a MIXMAG Tune of the Month and landing the Dutch duo with a #5 position on Trancefix's Tracks of the 2013 rundown.
For Germany's Dennis Sheperd, the remixes of his biggest tune to date 'Fallen Angel' dropped on High Contrast Recordings in 2013 garnering huge support from the trance elite and following the success of his debut mix-comp & artist album 'A Tribute To Life'. Poised with the latter's 2014 follow-up, Dennis Sheperd is set to rock the year from start to finish.

Now, closing up fast on their landmark 250th release, High Contrast has united these two fine production entities for one all-eclipsing track. Lest you not be familiar, 'freude' equals 'joy', 'rausch' means 'noisy intoxication' and in the collective pursuit of club floor feelgood-ery, Piet, Benno & Dennis have created an electronic music cocktail never heard before!
………….
Put three men with a long history of doin' dance different in a studio together and the results were never going to be proverbial.
On 'Freudenrausch' Rank 1 & Sheperd take two shots of electro and generous dashes of bassy squelch, before mixing in a long with trancfied sub-riffs and filtered techno sequences. Spilling boundless energy into its production, they hit the studio's 'blend' button hard! As the trio unleash classically cut house pianos and uplifting, thrill-filled synth exhilaration into their mix, 'joy' is the objective and as 'Freudenrausch' ascends to its pyroclastic, ecstatic conclusion that's exactly what it delivers!