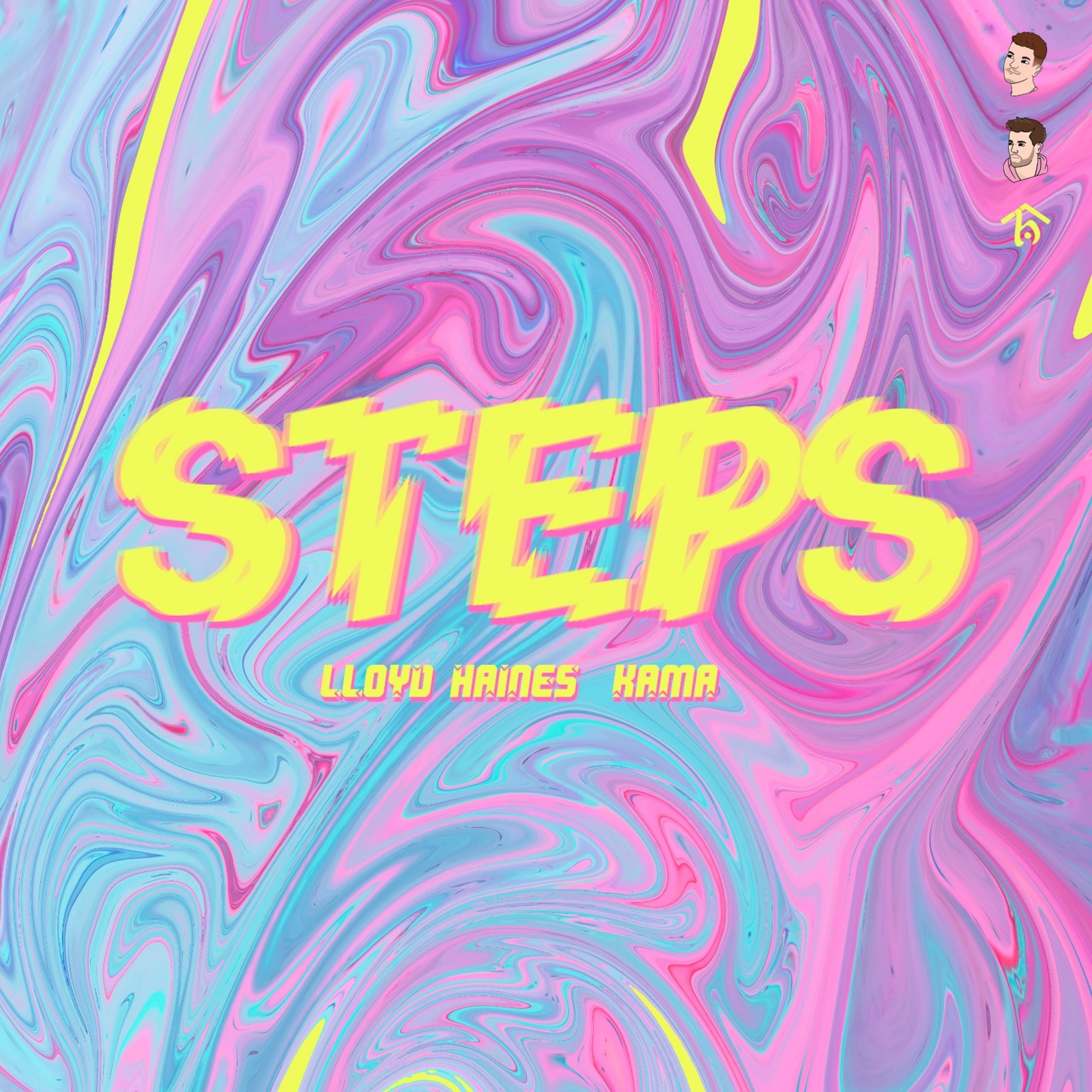 Lloyd Haines & Kama Drop Vocal House Single 'Steps' On Haines House
Welsh vocal house wonder Lloyd Haines slips into the heart of summer with latest single 'Steps'. Featuring rising vocalist KAMA, the knockout track is available to stream from today on Spotify and from August 8th on all other DSPs.
Immediately grabbing attention with its heavy bassline and zesty hi-hats, 'Steps' holds nothing back from the get-go. Rolling chords and deep groove melt effortlessly into KAMA's seamlessly smooth vocals, a cheeky sample maintaining the element of playfulness and transporting us straight to the most raucous of underground New York nightclubs where clubbers lose themselves to each perfect beat.
Haines first discovered the vocal talents of KAMA through Instagram where videos of the up and coming vocalist busking across the UK were being circulated. His vocal talent had already been noticed by stars such as Lewis Capaldi who recently invited him to his intimate album launch party. Haines and KAMA started chatting on the social media platform and soon discovered their shared intense love for music (and their beloved Leeds United). The instant synergy between the pair lead to Haines inviting KAMA to be the first guest on his podcast and to join him to collaborate on a production.
Talking about the initial union Haines commented: "There was an indescribable buzz in the room, so much so that I asked KAMA right there and then to jump on a track with me. We wrote 'Steps' that afternoon and posted a clip on Instagram. Shortly after we received thousands of views and an influx of messages asking us for release info for the track. I knew we were onto a winner when club-goers would sing the hook to me as they entered, and that was the result from one video from my little bedroom studio"
'Steps' follows on from Haines' most recent release 'Home' on renowned label Street King Records. Co-produced alongside Delgado under their Delaines guise, the cut was supported by the likes of Laurent Garnier, Loco Dice, Mr. V and many more, further cementing Haines' growing profile in the scene.
Fully immersed in his music production over the lockdown period whilst planned gigs like Hideout Festival have been postponed, 'Steps' is another truly great stepping stone in a line of releases leading to Haines' debut album, scheduled for release in the latter part of 2020. Keep an eye out for a string of exciting collaborations with established and emerging artists over the coming months.
For more information head to www.the-motherlode.com/lloydhaines and the social links below.
FAN LINK: https://ffm.to/steps
LLOYD HAINES // CONNECT:
RA |Facebook | Twitter | Instagram | Soundcloud | Spotify
KAMA // CONNECT