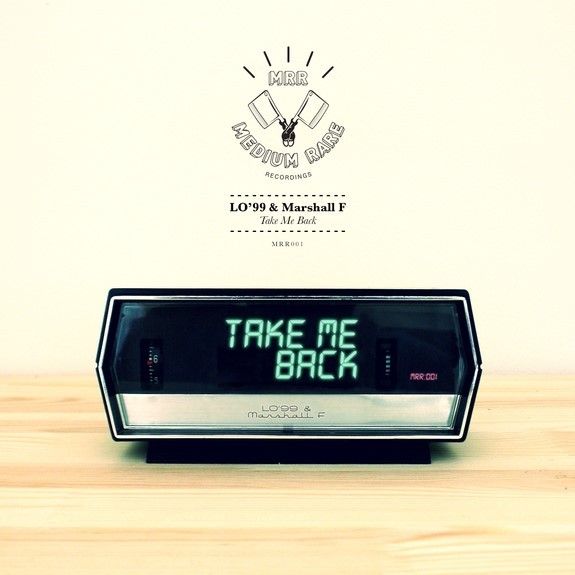 LO'99 & Marshall F – Take Me Back
With recent remixes for Sweat It Out and CRNKN and upcoming official remixes for Kaskade & John Dahlback and Röyksopp, plus huge support from the likes of Motez, Golden Features, Tommy Trash, Laidback Luke, Astonomar, The Aston Shuffle, Peking Duk and more, LO'99 is one of the fastest rising stars from the internationally celebrated underground Australian house scene.

His latest track 'Take Me Back', co-produced with Bristol's Marshall F and currently #3 in the Australian Club Chart and after 48 hours already climbing up the Beatport Deep House Top 100, will only further cement that reputation. Showcasing huge garage influences, the solid 4×4 bassline and bouncing percussion underpin a sexy, edgy vocal line that elevates the cut, making it almost sleazily addictive.

LO'99's partner in crime Marshall F has already released on Black Butter, most recently remixing Son Of Kick's 'Hours' that reached the Beatport Deep House Top 15. The pair's collaboration marks the official debut release on new Antipodean imprint Medium Rare Recordings. The lovechild of four Australian producers – Benson, Terace, Tom Piper and Mike Metro – 'Take Me Back' is a massive tastemaker release for MRR to kick proceedings off with.

Remixes for 'Take Me Back' are due out next week, with Terace, Sinden and CRNKN on editorial duties. Previewed exclusively here, all three cuts indulge in the darker edges of the original. CRNKN delivers a dance floor friendly trap remix with delving, reverberating basslines while Sinden goes even further into the depths, his bass elements enveloping the track, threatening at times to break the sturdiest of subwoofers but ultimately serving to superbly highlight the airier components of the top lines. The Terace Remix is arguably the lightest of all three, the duo crafting a fine response to LO'99, the vocal dreamier, the garage line laid bare before filtered synths bring things to a tantalising 'hands-in-the-air' moment that is all sorts of euphoria.