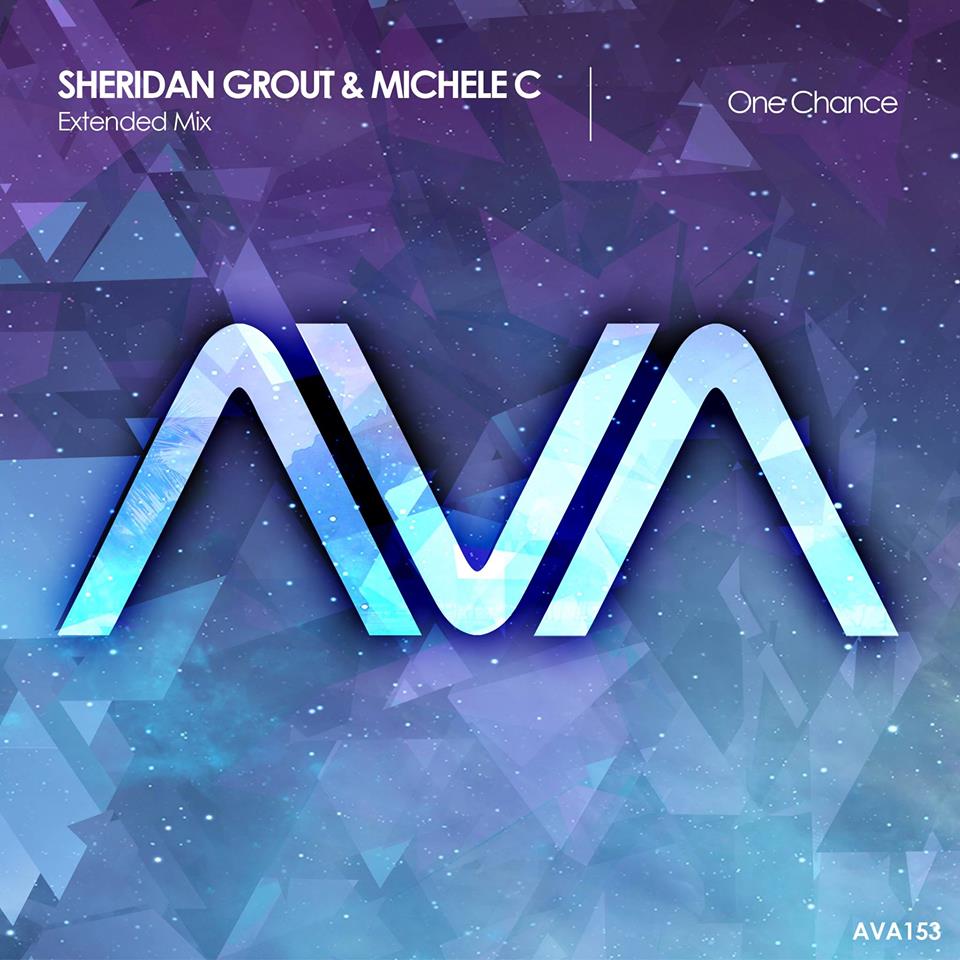 Sheridan Grout & Michele C – Behind The Scenes Of One Chance
We caught up with Sheridan Grout and Michele C to chat about their latest release 'One Chance', which is out now on Andy Moor's AVA Recordings.
Hi guys, thanks for being here with us. You've just released 'One Chance'. How did this project come about?
Sheridan: When I was first told I was playing on Gareth Emery's Electric For Life stage last summer I really wanted to finish and debut a vocal track on that stage. That's when the initial idea of One Chance came about. Luckily enough I sent the instrumental version to Michele's manager and he loved it. The rest was history
How would you describe this record in terms of style and sound?
Sheridan: The record is a very uplifting, modern and progressive trance track. There's a lot of emotion in the chords, melody and of course in the lyrics.
Where did you draw inspiration from for 'One Chance'?
Sheridan: I drew on past events in my life as inspiration. I think we all have wondered what it would be like if you had just "One Chance" with a certain person, whether it was with a crush, an ex or whomever. I wanted to capture that feeling in the instrumental.
Michele: I immediately fell in love with Sheridan's track when my manager Ben sent it over for a listen, and it didn't take long at all for me to write to it. The uplifting feel of the track inspired lyrics that were both tender and hopeful – an apology and love letter rolled into one. I think it's something anyone can relate to – wanting a chance to right a wrong and to make up for lost time.
How long did it take to complete this production?
Sheridan: It actually only took about a month to finish the track and to have Michele write the lyrics. It was actually one of the quickest tracks I've ever finished. I think that was part of the magic, it really clicked and just flowed perfectly.
Could you walk us through the production process behind the release?
Sheridan: I initially wrote the melody and chords along with a very basic breakdown. From there I sent the track to Michele who wrote and recorded the lyrics. After a little back and forth, she came back with One Chance and it was perfect. She recorded it in the studio and sent me the stems. From there I had everything I needed to finish the production.
Can we expect any remixes of 'One Chance' coming soon?
Sheridan: Two in fact, including a special 138 remix that I can't wait to show everyone! I can't say who produced them, but make sure you keep an eye out!
'One Chance' was released on AVA Recordings. What was the reason for the decision behind releasing on this label?
Sheridan: AVA Recordings has become somewhat of a home label for me. After the success of my first signing with them, Orbit, I wanted to continue signing tracks with the label. I felt One Chance was also a perfect fit for the AVA style.
Where would you imagine this production being played?
Sheridan: The great thing about One Chance is it's so easy to sing along to that it can played anywhere. It also has enough power to be played in the club it's really a versatile record.
Describe the 'One Chance' in three words.
Sheridan: Emotional Progressive Trance
Why should people listen to the 'One Chance?
Sheridan: I think what's most powerful about One Chance is how easy it is to relate to it. We all have had that one person we wish or wonder what it would be like to have One Chance with. Once you make that connection with the track it's hard not to keep it on repeat.
Do you have any other projects in the pipeline this year?
Sheridan: 2016 isn't done for me yet! I have two more releases coming out in November and a possible remix I may release after that. I'm also working on the follow-up to One Chance at the moment, which will be out in 2017.
Available on Beatport
https://www.beatport.com/release/one-chance/1865262
Sheridan Grout Online
https://www.facebook.com/SheridanGroutOfficial
https://twitter.com/sheridangrout
https://soundcloud.com/sheridangroutofficial
https://www.instagram.com/sheridangrout
Michele C Online
https://www.facebook.com/micheleCmusic
https://twitter.com/michelecmusic
https://soundcloud.com/michelecmusic
https://www.youtube.com/user/MicheleCheese
AVA Recordings Online
http://www.peakhourartists.com
https://www.facebook.com/noisecontrolofficial
https://twitter.com/noisecontrolrec
https://soundcloud.com/noise-control-music
https://www.instagram.com/noise_control