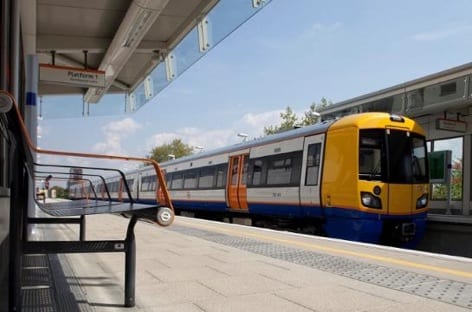 London Overground to get 24-hour services on weekends
Mayor Sadiq Khan confirmed trains will run round-the-clock on Fridays and Saturdays between New Cross Gate and Dalston Junction.
A section of the London Overground train network will get 24-hour service on Fridays and Saturdays, starting in December.
The Night Overground service will initially link New Cross Gate and Dalston Junction, before extending to Highbury & Islington in 2018. It's a move that's likely to provide a boost to nightclubs and other music venues in London's east and south-east—the East London line directly links party hotspots like Dalston and Shoreditch. The announcement follows the implementation of Night Tube services across London, with 6.5 million journeys recorded since it came into play last year.
"Our Night Tube services have been a real success right across the capital, so I'm delighted to announce that we'll be bringing the Night Overground to the East London line later this year," says London mayor Sadiq Khan. "It will provide huge benefits to Londoners and visitors to our city, helping those working hard through the night and all those out enjoying everything London has to offer, as well as creating jobs and boosting our economy."