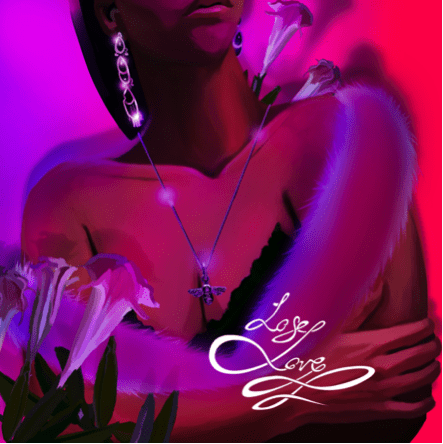 XamVolo - Lose Love
Rising Neo-Soul polymath XamVolo releases new single Lose Love, the first track to be taken from his upcoming debut EP A DAMN FINE SPECTACLE.
Written and produced by XamVolo during sessions in LA alongside heavyweight producer Freddie Joachim (J Cole, Aloe Blacc, Joey Bada$$), Lose Love's bouncing groove opens up the EP. Released via Universal on the 13th April, A Damn Fine Spectacle is an inventive concept EP and serves as a teasing distillation of what is to be explored on his forthcoming debut album, All The Sweetness on the Surface.
A testament to XamVolo's cinematic method of creating worlds within his music, across four songs, it tells a neo-noir story of a young girl who finds herself confronted with a hive containing a black honey substance, (which XamVolo has named 'Slaize') that can grant her every desire.
XamVolo explains "Everybody wants something, whether it's money, power, justice, a clean slate, or a new pair of shoes. Some people would go to great lengths to acquire the things they want, but whenever there's an easier option available, most people would rather save themselves the hassle. This EP [and the album to follow] are all about the nature of our desires. When someone is told of this black honey – of an easy way to obtain everything they've ever wanted – their curiosity is piqued."
The accompanying artwork for the EP features four bespoke illustrations, one for each track, from prolific London artist Illustrator, animator, designer and exhibitor, Koby Martin. Described as 'what art has been missing' and nominated for the Artist Extraordinaire Award, Koby has worked with the top names from the creative and music industries. Koby says, "Xam's sound is completely different from anything I have worked. His music threw me in the deep end, one that feels like I have been missing on my creative journey in the music industry."
Mixing together elements of neo soul, jazz, and pop the Liverpool based singer, songwriter and producer is a truly unique artist. In 12 short months, he has risen to the attention of critics and music fans the world over, been compared to everyone from D'Angelo to Anderson .Paak, racked up hundreds of thousands of streams, landed countless places on influential playlists and been championed by a wealth of tastemakers – from Annie Mac and Gilles Peterson to Notion, Dummy Magazine and Esquire .
This week Xam begins a huge arena support tour across the UK with Paloma Faith culminating in his own headline show at London's Omeara on the 11th April. His debut album All The Sweetness on the Surface is due for release via Universal worldwide in 2018.
Perhaps, beyond the infectious big hits and staggering vocals, it's the attention to detail and flourishes of genius that will keep garnering XamVolo so many comparisons to the greats of music.