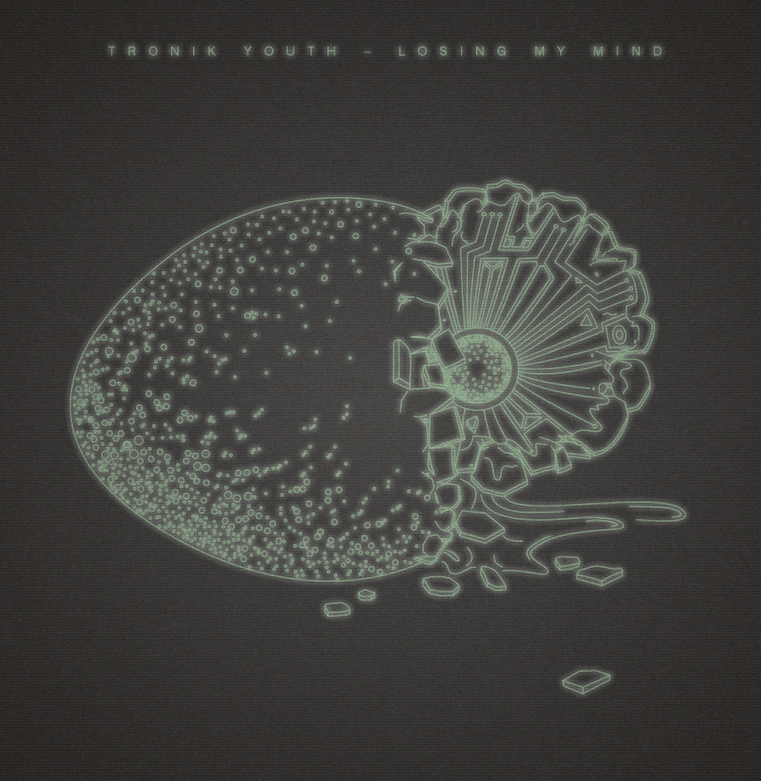 Tronik Youth - Losing My Mind
Nein Records boss Tronik Youth returns with his third and final single from his debut album " Youth is Wasted on The Young" which garnered positive critical praise and respect from the press, industry and fans alike.
Another stand out single, Losing My Mind features the drumming talents of Gabe Gurnsey from Factory Floor. Featuring remix duties from new genius of Italian dance music, Rodion and Days of Being Wild head honcho / co-founder of Club Bizarre, Samuel Berdah.

The breakdown of the music includes the original track with its dark drums and a demonic speak and spell which propel into the future. The Nite Dub mix has been stretched and remodelled with new keyboards and fx, giving it a new darker edge perfect for late night dance floor antics.
Italian maestro Rodion takes the original and gives it a chrome work over, with sleek drums, pulsating synths ebb and flow on this monster remix.
Club Bizzare's Samuel Berdah steps up and delivers too with his hypnotic take on the original. A long string build leads into a low slung bass driven dubbed mix.

Track List
1. Tronik Youth – Losing My Mind featuring Gabe Gurnsey
2. Tronik Youth – Losing My Mind – Nite Dub Mix
3. Tronik Youth – Losing My Mind – Rodion Mix
4. Tronik Youth – Losing My Mind – Samuel Berdah Remix