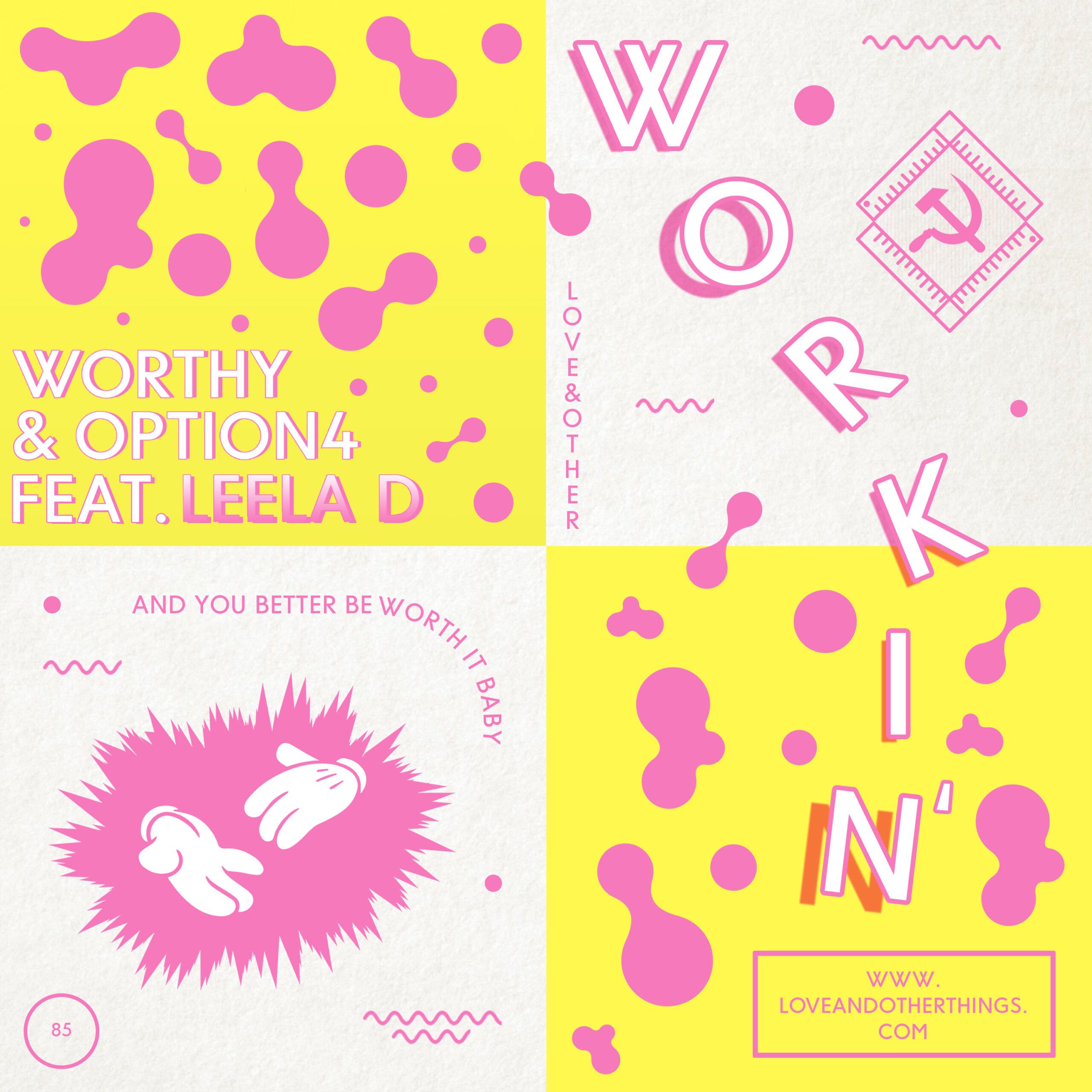 Worthy & option4 ft. Leela D - Workin'
Following on from his smash debut on Love & Other back in spring, Worthy returns to the burgeoning label once more with his next cut 'Workin''. This time recruiting Denver's finest low-end theorist option4 as well as the disco diva vocals of Leela D, resulting in a classy slab of cross-pollinated house music.
'Workin'' covers an eclectic range of influences with equal shards in disco, funk, bass and house. Layers of percussive clicks and knocks lead the way to form a dense rhythmic bed before the driving guttural bass line and funked out synth licks take lead – reinforced by Leela D's silky, vibing vocal performance completing the sonic picture with an old school flavour.
A sonic wild card both heavy and indulgent, creative and functional set to project all out dance floor delirium.