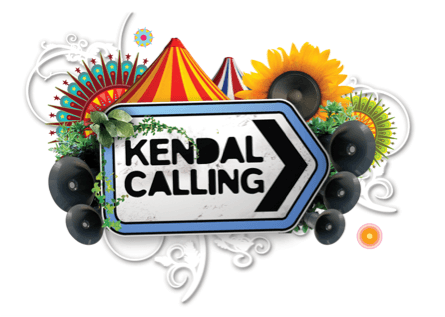 Lost Eden – Brand New Arts, Music & Culture Area Confirmed For Kendal Calling
Inspired by folklore of the Eden Valley, Kendal Calling presents something completely new for 2015. Wander into the woodlands and discover a whole new level of escapism a world away from the main stages. Expect stampedes led by opulent stags, weird encounters with mythical creatures inside giant, bespoke installations, and so much more—in short, expect a hotbed of art, music and culture nestled among four acres of beautiful woodland. Lost Eden will be home to new performance spaces with packed programs of audio-visual content, as well as a host of other artworks and leftfield experiences throughout the weekend.
If you dare to journey through this rabbit hole, you must prepare to be taken on a journey from a state of nature to a tribal metropolis. Kendal Callers are cordially invited to co-author the story of the Carvetti, the lost inhabitants of the Eden Valley, through costumed parades, spontaneous gatherings, workshops and encounters with newly commissioned installation art. Lost Eden at Kendal Calling is supported by the Arts Council England and curated with outdoor arts experts and NPO Walk the Plank.
A fully immersive experience, Lost Eden presents 10 new art commissions, with high calibre works in a range of media, including projection-based and sculptural work. From intricately carved automobiles to mesmerising video art, the unique and beautiful installations at Lost Eden are not to be missed!
With costumed processions through to giant puppets and gut-shuddering drum troupes, Lost Eden will play host to an abundance of performance too: watch out for glowing stags, ballroom dancers, topiary-headed ladies and larger than life jellyfish—to name just a few.
Lost Eden artworks at Kendal Calling are supported by the Arts Council England. They are curated in association with outdoor arts experts Walk The Plank, a creative force in cultural events and NPO also supported by the Arts Council England. Alison Clark, Director Combined Arts, Arts Council England said, 'Kendal Calling has grown to be one of the most important festivals in the UK and Lost Eden will give people attending the chance to experience some great visual art alongside the music. I'm really pleased that we have been able to fund the initiative through our National Lottery funded Grants for the Arts programme and look forward to seeing the work myself.'
Catch over 100+ acts spread across the newly introduced stages, with sounds encompassing a cosmic blend of psychedelia, electro-swing, acid jazz, live techno and acid house in the evenings. Highlights will include Dub Pistols DJ set, Aziz Ibrahim (ex Stone Roses) and Wolfie Razzmatazz. Expect world music, bluegrass, folk and acoustic sounds to relax to in the day (watch out for Fiona Clayton, John Fairhurst, Wilf Stone and Bird to Beast). Keep your eyes peeled for panel discussions, lifestyle talks, spoof happenings and literature from our spoken word residents at Bad Language, every afternoon throughout the weekend.

ART & CULTURE
NEW COMMISSIONS – OUR PICK
Eden Avenue by Sound Intervention: Sound Intervention, an acclaimed arts company founded by Cumbrian artist Dan Fox, specialises in sonic art. For Kendal Calling 2015 Sound Intervention presents Eden Avenue, an installation of urban lamps flickering with light and the ephemeral sounds of forest wildlife. http://www.danfox.net
Paradise Found by Mick Stephenson: Light artist Mick Stephenson is best known for his beautiful sculptures crafted from upcycled materials and vibrantly lit with LEDs. Drawing upon this expertise and the vision for Lost Eden, Mick presents a piece that plays upon the interaction between nature and our technologically advanced society. Expect a large-scale collection of clocks, computers and other devices bathing in artificial light while sprouting with lush vegetation. http://www.mickstephenson.net
Liminal by Christopher Helson: It will be hard to miss the eye-catching contribution of Christopher Helson, as an enormous 8m diameter video sphere. Liminal will feature newly commissioned film as abstract depictions of Cumbrian lakes, mountains and forests. http://helsonandjackets.com/index.php/liminal

PERFORMANCE ART – OUR PICK
Spark! Five mysterious characters made of light and sound will take you on a unique and mesmerising journey. High impact drumming, beautiful lighting design, dynamic choreography, incredible costumes, and strong characters: this is a show not to be missed. Watch out for some surprising audience interactions too! http://worldbeatersmusic.com
The Lantern Company. This world-class company will be furnishing the woods of Lost Eden with illuminated costumed characters, creating amazing and memorable events across the weekend. The Lantern Company play with light and dark, giant puppets, lanterns and performance, with theatrical installations, walkabout characters and carnival processions. Expect something mysterious, beautiful and absurd, often all at the same time!
http://lanterncompany.co.uk
Thingumajig: Unmissable performances by Thingumajig will include Jellish and Sunbirds; larger than life puppetry that will leave you smiling, if not a little stunned. Spectacular, uplifting and colourful, watch out for these unique creatures at dusk and at night in the Lost Eden woodland.
www.thingumajig.info/projects/jellish

MUSIC
The Carvetti Stage: A mixed stage featuring a roster of sounds from laid back acoustic to bespoke cabaret and thumping brass ensembles. The Carvetti Stage also features lectures, spoken word and Q&As with must-see speakers throughout the day.
The Lost Stage: Expect an industrial sculpture-come-stage crafted and part-curated by the Invisible Wind Factory, our good friends behind Liverpool's Kazimier. This is an after-hours party of electronic sounds encompassing experimental house, live techno and gut-shuddering dub.

REGIONAL FOCUS
Lost Eden will also showcase Eden Valley artist Fiona Clayton who returns to the live stage after a break. Browlin sees the return of Linton Brown under a new guise. Beachmaster will perform their ever evolving folk punk and Martin Allinsons (The Raged) premiers his new project Lost Colours, an exciting mix of Psychedelia & electronica. Along with other Cumbrian artists Hardwick Circus, Fading Face & Sykamore Sykes will be making their first appearance at the festival.

FULL LOST EDEN LINE-UP
ART & CULTURE: 'Nature Delivers' Dan Rawlings / 'Treeple' Paul Calsey / 'Liminal' Christopher Helson / 'Eden Avenue' Sound Intervention / 'Wild Life Strip' Simon Williams / Spoken Word with Bad Language / Aziz Ibrahim Q&A / Lifestyle Talks with Betternotstop / Festival Culture Panel with Professor George McKay / Swing dance classes / Live art with John Pearson / 'Paradise Found' Mick Stephenson
PERFORMANCE: Spark! / Kitsch & Sync / the Artful Badger / the Lantern Company / Sound Intervention / 'Birdcage' Caustic Widows / 'White Stag' Rhiannon White
MUSIC (LIVE): Aziz Ibrahim (ex Stone Roses) / The Church / Dogshow / The Age of Glass / Twisted Tubes / Hermigervill / John Fairhurst / Wilf Stone (Pikey Beats)/ Bird to Beast / Fiona Clayton / Fading Face / Hardwicke Circus / Henge / Purple Heart Parade / Ric Birtill / Strange Collective / Sykamore Sykes / Killer Computers / Beachmaster
DJS: Dub Pistols DJ set / Wolfie Razzmatazz / Culture Cuts / Mike Freear / Ki Creighto / Lucid Dream DJ set / Mixmonster Menno / Mortisville / Vinyl Revival / Uber / Faux Queens / Engine DJs / DJ Mime / Lost Colours / Rubrick's Crumpet Funk / Browlin / Understate / DJ Storm.
With its own real ale festival, comedy, kids activities, gourmet food and drink alongside artists such as Elbow, Snoop Dogg, Kaiser Chiefs, Vaccines, James and hundreds more, the multi-award winning Kendal Calling is the perfect summer festival..
Associate organization Arts Council England champions, develops and invests in artistic and cultural experiences that enrich people's lives. They support a range of activities across the arts, museums and libraries – from theatre to digital art, reading to dance, music to literature, and crafts to collections. Great art and culture inspires us, brings us together and teaches us about ourselves and the world around us. In short, it makes life better. Between 2015 and 2018, they plan to invest £1.1 billion of public money from government and an estimated £700 million from the National Lottery to help create these experiences for as many people as possible across the country. www.artscouncil.org.uk