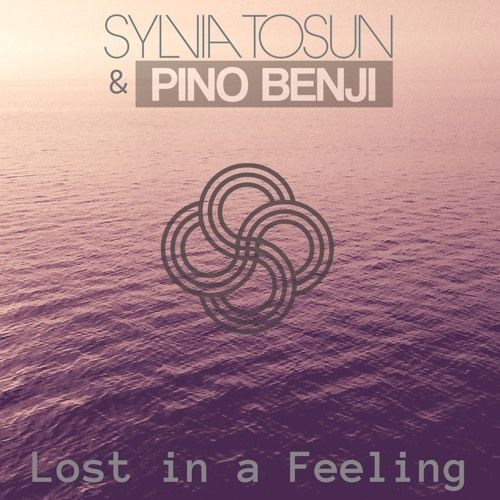 Sylvia Tosun & Pino Benji - Lost In A Feeling
'Lost In A Feeling' is the uplifting, anthemic collaboration of the summer from Sylvia Tosun & Pino Benji. The new single, released July 10 on Sea to Sun, showcases Tosun's ethereal vocal stylings with a lush chorus, layered with harmony. Pino Benji's production delivers a timeless trance vibe that cradles the vocal in a nurturing embrace, while melodic synth hooks and a rhythmically bouncing bassline drive the track towards the dancefloor. Check out the lyric video here. 'Lost In A Feeling' also features a slammin' Digital X remix, as premiered by Armin Van Buuren on A State Of Trance episode 820. The single is available via all digital outlets from this link https://seatosun.choons.at/lostinafeeling from July 10.

Sylvia Tosun is known as one of the most recognizable voices in electronic music, with six Billboard Dance Chart Top 10's including #1 hit "Push n Pull". In 2011, Armin van Buuren, one of dance music's biggest names began heavily supporting "An Angel's Love", Tosun's collaboration with trance DJ Alex Morph. He played it in nearly all of his sets around the globe, helping the song to become one of the genre's most beloved songs of all time. Since then, Tosun has collaborated with some of the most popular producers of trance including Aly & Fila and Andrew Rayel.
Pino Benji are a new production team hailing from Finland, a quartet comprised of Tuomas Kallinen, Jussi Vuorivirta, Sauli Ollonen and Henrik Kantola. On a mission to bring a fresh sound into trance, with a pinch of old school vibes, their opportunity to collaborate with Sylvia Tosun came from a combination of fortuitous timing, serendipitous inspiration and a well crafted email. Tosun's manager received a polite enquiry with a link to hear a track demo. Despite receiving several such enquiries each week, the demo caught his ear enough to add it into a playlist including other tracks for Sylvia to consider. A few weeks later, the singer-songwriter sat down at her piano in search of fresh inspiration and clicked on Pino Benji's track. The rest, as they say, is history…
Never was a track more aptly named than "Lost In A Feeling". The classic, melodic trance draws you in but then as the beats evaporate and the musical moment is suspended in air, a rich bed of pads provide the foundation for Sylvia's celestially textured voice to guarantee you lose yourself in the feeling.
Injecting the song with high-octane power is the Digital X remix, a hands-in-the-air, dancefloor beast of a track with tough beats and a driving acid synth. The dynamic arrangement elevates the feeling of the original mix with delicate moments that build into a crescendo, peaking as the beat drops into trance euphoria.
Sylvia Tosun: www.sylviatosun.com
Pino Benji: https://www.facebook.com/pinobenji/
Sea To Sun: www.seatosun.com
Download & Stream link: https://seatosun.choons.at/lostinafeeling