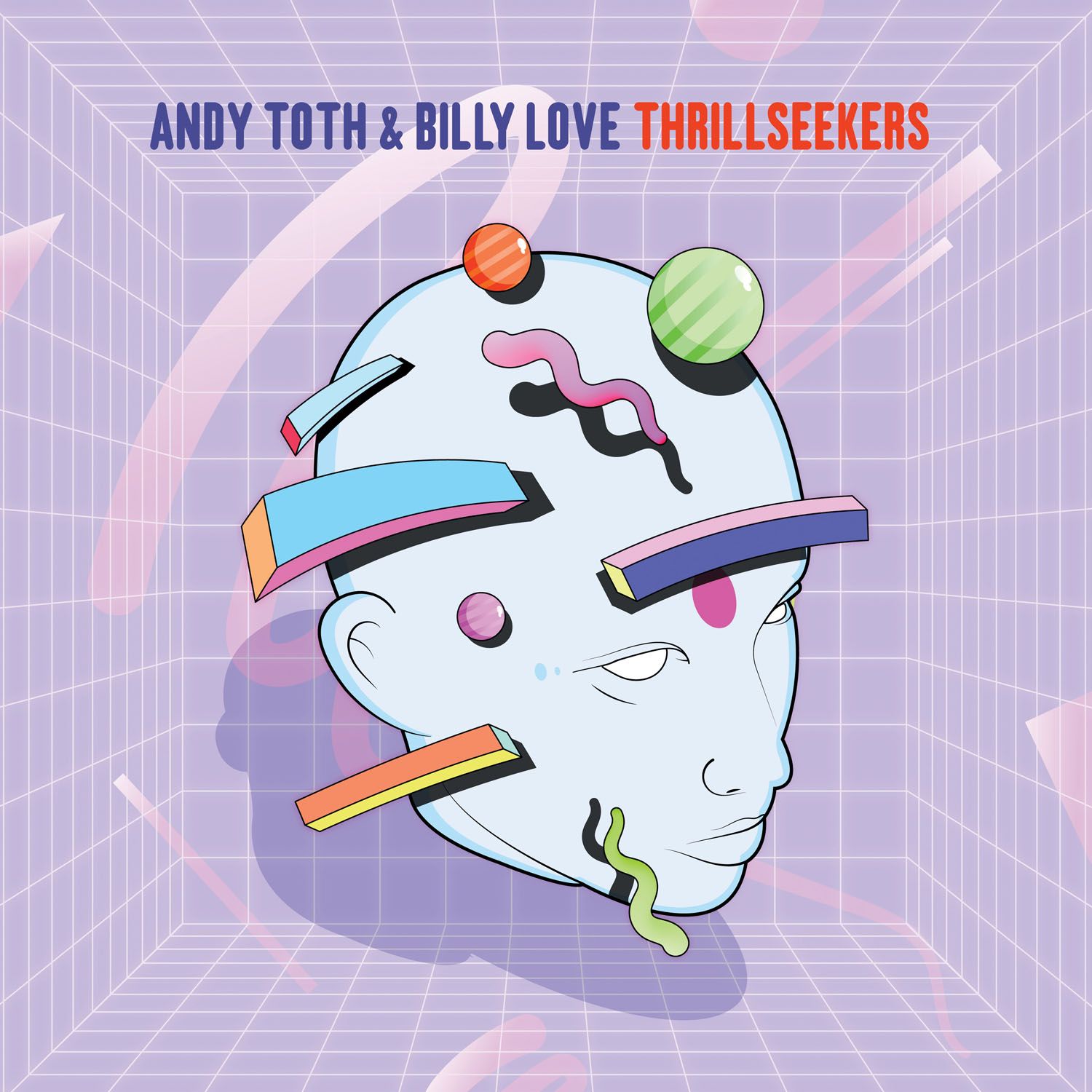 Andy Toth & Billy - Love Thrillseekers
Seth Troxler's agenda setting Play It Say It label is back with another massive release, this time coming from a group of Detroit heavyweights. Featuring a lead track from Andy Toth & Billy Love, it is packed with essential remixes from Chuck Daniels, Andrés, Midnite Jackers, Oliver Dollar & Matthew K, DJ Godfather and Michigan Left.
Andy Toth was part of Detroit Grand Pubahs and Billy Love is a singer from Detroit who added vocals to seminal tracks by Underground Resistance. Together they have helped their city's electronic music earn its enviable reputation on the world stage, and here Billy tells a story informed by his time as a male revue dancer at a legendary strip club called Watts Club Mozambique. The club used to advertise during the breaks in The New Dance Show, a Detroit TV programme that was famous for breaking new techno records in the city in the late seventies and early eighties.
The standout 'Thrillseekers', which had a low-key release a few years ago, is an off-beat house number with fresh synth stabs and popping drums that come with steamy vocals. It's future facing and soul infused and is the sort of characterful cut that will mark the highlight of any set.
Up first with the remixes, Sample Recordings main man Chuck Daniels shows off his Detroit credentials with a driving and late night, smooth and seductive take that is filled with warm machine soul. Pre-release this classic Detroit groove has been getting lots of support from Eats Everything, Riva Star and Seth Troxler, and people have been so keen to find out who is behind it they have been ripping and uploading snippets all over the internet: to say the track is hot right now is an understatement.
The second sizzling remix comes from Detroit's Andrés, a key artist on Moodymann's Mahogany label who has put out three seminal albums as well as many killer jams on his own La Vida. His hip hop indebted style is here in all its glory once more, with loose and rough drums jammed out on an MPC and interwoven with gorgeous jazz chords and a noodling bassline. It is a real party starter, make no mistake.
Already released and doing lots of damage on worldwide dance floors, the Midnite Jackers remix is nearly eight minutes of rough and ready, attitude riddled house with fat bass, rude vocals and a wonky feel that will add plenty of freakiness to any party. Next up comes Panorama Bar resident Oliver Dollar and Matthew K who have linked to great effect before now and do so again here to flip 'Thrillseekers' into an unhinged and late night house track with big rattling metal hits, spoken word mutterings and popping little synths that cannot fail to make you wiggle.
Ghettotech producer and legendary Detroit artist DJ Godfather then injects plenty of street wise swagger and rawness into his vital version. It is built on a rugged bass line, has coarse claps and a naughty electro feel and is guarantee to detonate the dance floor. Last of all, Michigan Left brings more real Detroit flavour with his arresting remix. Amidst rumbling drums and rasping bass, rapped vocals and big claps all bring an illicit sense of late night funk to the table.
This is a Detroit heavy single featuring some of the Motor City's finest talents, and is set to be one of the big records of the summer without a doubt.
Tracklist:
01 Thrillseekers
02 Thrillseekers (Chuck Daniels Remix)
03 Thrillseekers (Andrés Remix)
04 Thrillseekers (Midnite Jackers Remix)
05 Thrillseekers (Oliver Dollar & Matthew K Remix)
06 Thrillseekers (DJ Godfather Remix)
07 Thrillseekers (Michigan Left Remix)