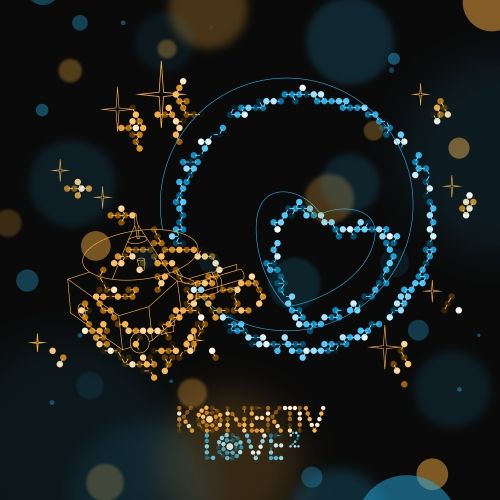 Konektiv - Love2
"A&R is not an easy task in these times of musical saturation and production-by-numbers releases. It's hard to stumble across that diamond in the rough." – Rich @ Molecule Recordings
When producing for the dancefloor, the elusive Mexican underground artist Daniel Mahuad (aka Konektiv) produces music with a highly distinctive blend of styles, incorporating deep and melodic elements into his tech house and techno blueprints. 'Love2' is an introductory foray into the mind of Konektiv, ahead of his forthcoming debut album 'Synchronicity 365'.
In its original form, the highly infectious low-slung groove of 'Love2' is constantly twisted and mutated, topped with heart-melting melodic motifs, to create a track that needs to be experienced all the way to the last bar to fully appreciate its ever-evolving, subtle intricacies. Bringing his own crunchy & filtered Dutch sound to the remix is Stephen J. Kroos, who strips the groove back, highlighting gritty lo-fi percussive elements and adding a haunting bass and a glittering lead, to create his decidedly distinctive interpretation of 'Love2'.
The somewhat mysterious Konektiv lets his music do the talking for him. As an artist, he knows no boundaries and his forthcoming debut album "Synchronicity 365" (set for release 29th February 2016 on Molecule) is an adventurous opus that can be best described as sound experimentation through intricate soundscapes and impulsive, bold shifts through genres, evolving from enthralling slo-mo electronica towards deeply melodic techno. In other words, it is supremely individualistic and should not be missed!
Further Information:
www.moleculerecordings.com
https://www.facebook.com/MoleculeRecordings/
https://pro.beatport.com/label/molecule-recordings/14601