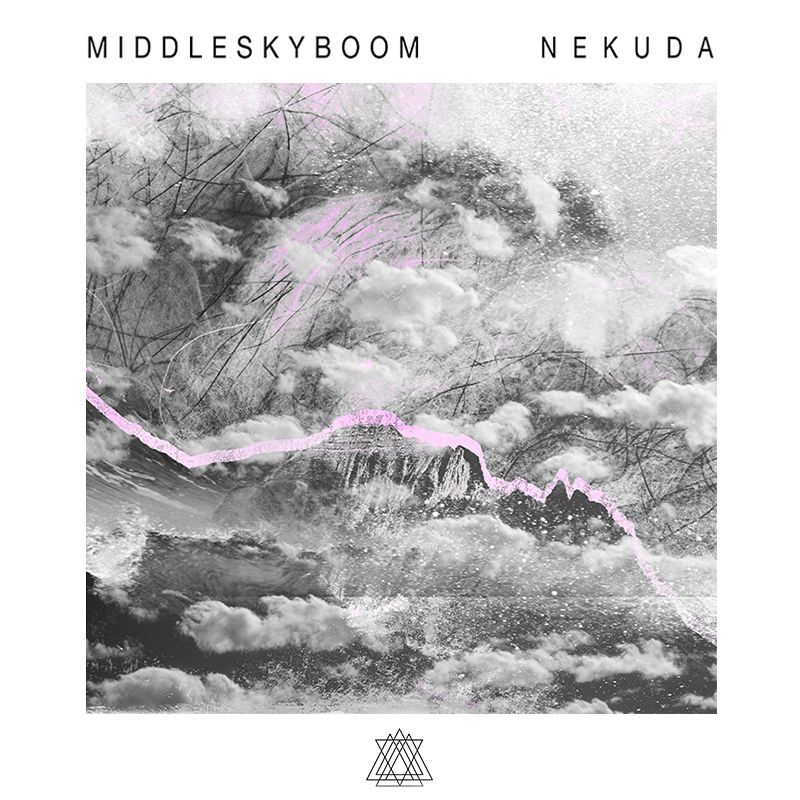 MiddleSkyBoom - Nekuda (inc Andrew Claristidge and AWITW remixes)
Amsterdam's Night Noise Music continues to mark itself out as an essential new label with a fresh EP from MiddleSkyBoom, a Tel Aviv based producer who gets remixed in great style by Andrew Claristidge and AWITW.
MiddleSkyBoom describes his music as "over thought improvisations". This is his first full release on the label after remixing the upcoming Ujin Ray record and comes ahead of him releasing with Eliezer on Days Of Being Wild and Eskimo Recordings. The EP, written with various analogue synths and a Juno Tr-8, was inspired by two friends from Milano who made him feel frustrated by not understanding Italian. Maz'tomeret in hebrew translates as "what does it mean"?
Opening up this sterling EP is the patient disco styling of 'Maz'tomeret', with its dub vibes, fat guitar twangs and great little spoken word vocals. Colourful pads spiral up through the track and lazy afternoon parties or sumptuous sunset sessions are sure to lap this one up. Berlin based, French producer and one half of Acid Washed, Andrew Claristidge remixes with a dazzling sense of colour and pixelated sense of synth grooviness that makes you want to move your every limb.
Next, the excellent 'Avenue End' is an effortlessly breezy affair with lots of wide open spaces, subtle but lush pads and tumbling percussion. Claps and vocal stabs add drive and it's very easy to get lost in this one. AWITW is A Walk In The Woods and is a French talent, Nicolas Bernard, who put out the first EP on this label. His version is fully of dubby, trippy synths and watery textures that get tied together with a corrugated bassline. Fresh and original, it breathes new life into the track and makes it perfect for those late night hours.
Night Noise Music, with this EP, proves once more that it has its finger firmly on the disco pulse.
Tracklist:
1. Maz'tomeret
2. Avenue End
3. Maz'tomeret (Andrew Claristidge remix)
4. Avenue End (AWITW Remix)