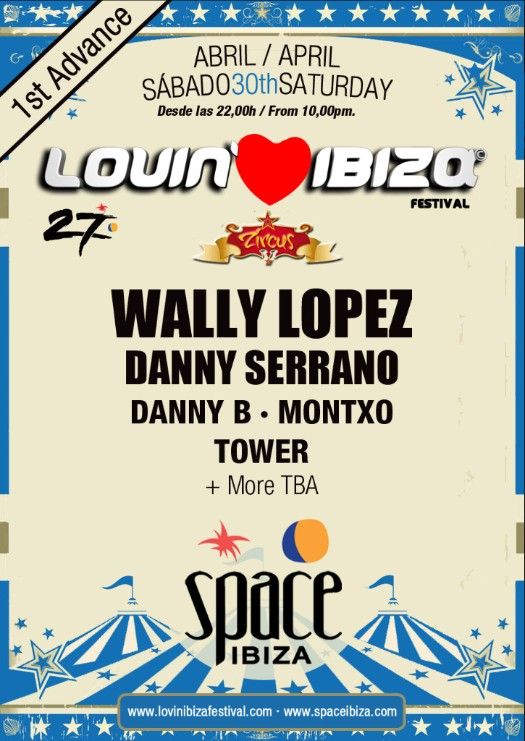 Lovin Ibiza Festival announced…
LOVIN IBIZA FESTIVAL WILL BE HELD IN SPACE IBIZA ON SATURDAY 30TH OF APRIL
We're in luck, because the Lovin Ibiza Festival returns to Space Ibiza on 30th of April, to offer, once again, the best music and atmosphere and of course, brings new surprises.

The inspiration for this year is "Zircus" and Space Ibiza will dress for the occasion to become a big tent, which will host the best show, thanks to the performances of the dancers and of course, with the best DJs .

All this and many new surprises is what Lovin Ibiza Festival has in store at Space Ibiza.
The festival will begin at 10 pm, with over 12 hours of music… Wally Lopez, Danny Serrano, Danny B., Montxo, Tower… are just some of the DJs who will be present.

Tickets are now on sale and can be purchased individually at Space Ibiza's online shop.

See you on the dance floor of Space Ibiza with Ibiza Lovin Festival next 30th of April!
Buy your tickets here