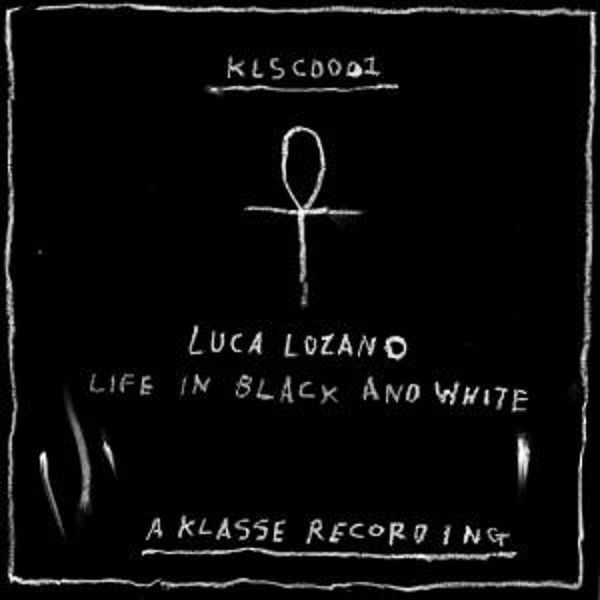 Luca Lozano – Life in Black and White
Luca Lozano is an illustrious musical figure capable of shining light into the night and casting shadows on bright spaces. Also a renowned graphic and graffiti artist, his debut solo album takes a broader, multifaceted approach; moving from slow to fast; textured to simple; from dark to light; 'My Life In Black & White' covers new terrain for the young producer that maps his evolution and declassification.
Instrumentally adept, Lozano contributes piano, drums and guitar to his debut and effortlessly juxtaposes an array of musical approaches throughout. Commencing with a sample-based, cut and scratch delivery akin to DJ Shadow, 'Life In…' swirls with the natural rhythms of jazz (perhaps practised through his frequent collaborations with Portico Quartet), the slender grooves of a soul train and the late night flow of the dancefloor, such as in earlier released singles 'Sail On', featuring the vocals of Crosstown Rebels star Amirali and 'Need Nothing', resulting in an audio enigma that continually unravels.
BACKGROUND
Since relocating from his London home and leaving outfit Zombie Disco Squad, Lozano has been concentrating on developing his own solo material, his label Klasse Recordings and their family of artists (Johannes Knutsson and Mr. Ho).
Lozano also harbours a gift for graffiti and his love of various street-based art is apparent in Klasse Recordings' artwork and releases, many designed by Lozano (including the album artwork). While in Barcelona for NYE 2012 an impromptu painting session collaboration between the world´s leading international spraypaint brand Montana and Klasse Recordings was documented. Watch at http://vimeo.com/61581428
Lozano's diversity lends him to a colourful fan base from the likes of Eats Everything, Maya Jane Coles to Wolf & Lamb. He has also been asked to remix artists as diverse as Portico Quartet, Paolo Rocco & Turmspringer and Tim Green and has remixes due for Timo Maas later this year.