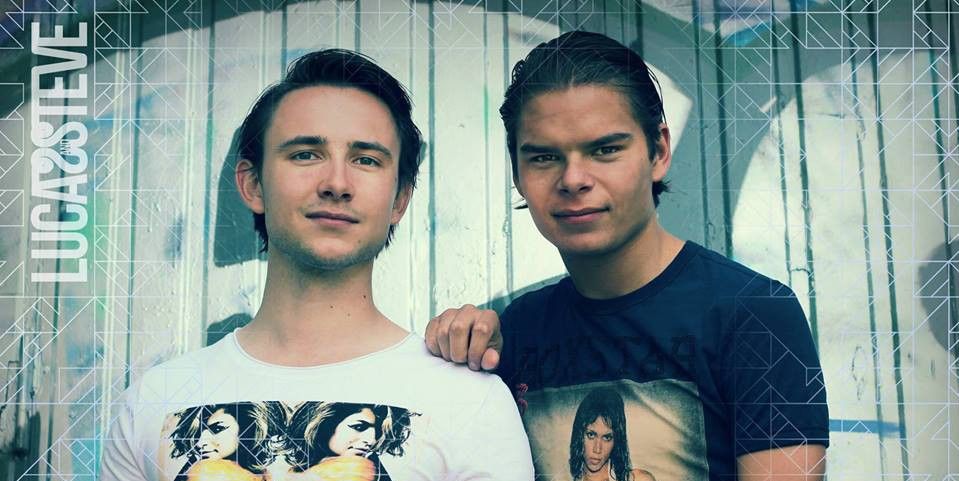 Lucas and Steve have a 'Craving' for Zulu Records
Having firmly established themselves as successful DJs/producers in the Netherlands, Lucas and Steve have now made names for themselves the world over landing top 10s and playing to thousands of festival goers. With their new track 'Craving' out soon we caught up with the guys to find out the secret behind a successful track and why they don't always agree with each other…
Hey guys! Before we get on to the subject of your new release, can you tell us what you've been up to over the past few months?
We had a blast playing some of the biggest festivals in the Netherlands and Belgium.
Besides that, we have been doing a lot of studio work lately. With our current Beatport success (Ruffneck – Everybody be Somebody Remix #4 Beatport top 100) things have been crazy for us lately. Many meetings, new opportunities and loads of remix requests.
Your new track 'Craving' is an absolute banger, we're predicting dancefloors will be destroyed with this one! How did the track come about?
Thanks! The track was born during one of the sessions on Spinnin' writers' camp at The Bullit Sound Studios. The studio was awesome which contributed to our workflow, so we were finished in roughly 6 hours and put the last details on 'Craving' at our own studio.
The support for the track has already been huge, did you expect to see such big names attached?
Well, kind of. We were very satisfied with the result of the production and Zulu Records is one of the biggest House labels at the moment. This combined did make us expect some big supports.
You've been smashing the Beatport house chart lately with a number 1 back in February with a remix of Red Carpet's' 'Alright' and your latest release 'Everybody Be Somebody' is currently sat at number 2! What's the magic formula for a top 10 track?
Of course the fact that both tracks are remixes of former club hits contributed to their success. Still, we weren't the first to remix these tracks and not every remix made it this high up in the Beatport top 100. We think that the combination of recognisable elements and the quality we always try to deliver was an important factor for the success. On top of that, we developed our own sound which becomes visible especially in the Ruffneck remix. This sound seems to attract a broad range of people. Chuckie and Dannic play it, but also My Digital Enemy and Oliver Heldens.
'Craving' is your first release on Zulu Records who are known for releasing some of the biggest house records, how does that feel?
Awesome! Zulu was one of our target labels this year, so first releasing on their Ibiza 2014 compilation (Tristan – Moontune [Lucas & Steve Remix]) and the single release of Craving in September feels great. We play a lot of stuff they release, so we feel honoured to be among those artists who preceded us on Zulu.
Where are you most looking forward to dropping the new track?
We have a full schedule this month. Playing in a lot of venues and festivals. This Friday we will play at one of the biggest events of the summer for us. 8,000 people will bounce to the sound of 'Craving'. You can imagine that we can't wait to drop it!
You both spent several years playing solo in clubs around Holland and Belgium, how did you start making music together?
We were both DJs in a small club in Maastricht (NL). We started mixing and producing together just for fun and some years later we decided to join forces. Three years later this is where we ended up. No regrets 😉
Do you each have your own strengths? Do you always agree how a track should be put together?
Yes we do, otherwise working together would not be much use. We complement each other in ideas about our productions. If one gets stuck, the other usually knows another, different or even better way to do it. This works great for us. Do we always agree? Fortunately not! We think we are exactly as critical on each other's ideas as we should be. The balance that comes from this usually delivers the best results
In an ideal world, who are the top three DJs you would want to collaborate with?
Hmm… Think fast, BAM!!: My Digital Enemy, Prok & Fitch, Mark Knight (think we were born in the wrong country)
Also it could be cool to make a Craving-like track with a bit of a UK garage vibe in collaboration with Daniel Bedingfield or Craig David. Would be fun to try something different!
And finally, what have you got in the pipeline? Anything we should keep any eye out for?
Quite a lot actually. Armada Music asked us to do a remix for Sick Individuals on their hit Wasting Moonlight. All parties are very satisfied with the result (Release date TBA). The 9th of September Hotfingers will release our track 'Without You'. It contains lyrics by 'Robin Thicke – Lost Without You'. Will be on Soundcloud next week. We just finished our new track 'Stolen'. We're currently negotiating with several labels, so keep an eye on our Facebook or Soundcloud!
Lucas & Steve – Craving is out 1st September on Zulu Records