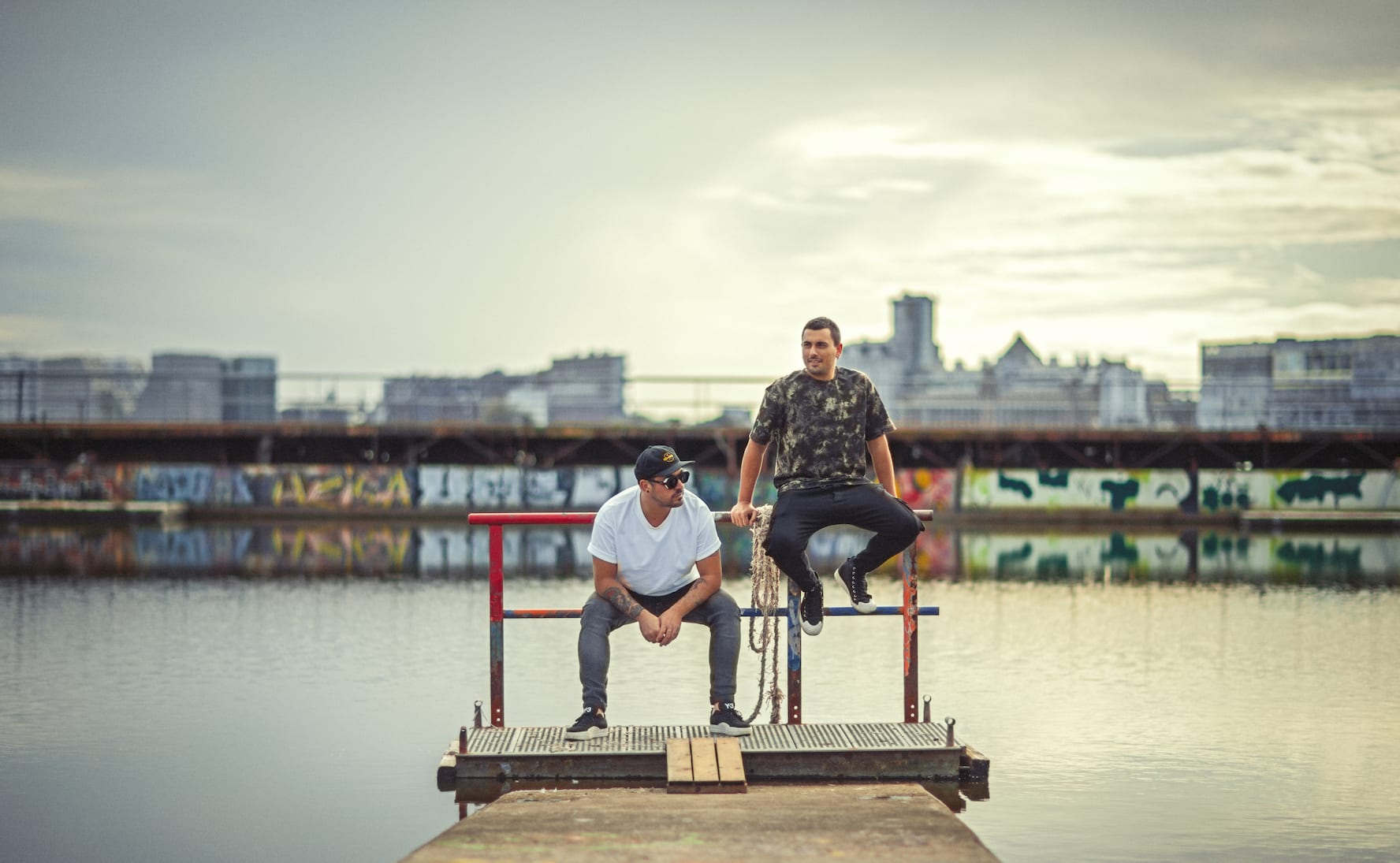 Luigi Madonna And Roberto Capuano Reflect On 2020's Cataclysmic Strut In New 'Mad World' EP
Luigi Madonna has been an assiduous contributor to the electronic music landscape across his 20 year-long career and has rightly earned his place as one of Techno's indispensable talents. Riding high off the back of his 'Colours of The Day' EP, Madonna joins forces with fellow Neopolitan and close friend Roberto Capuano for their conceptual 'Mad World' EP. Out now across all streaming platforms via Drumcode.
PURCHASE/STREAM: LUIGI MADONNA, ROBERTO CAPUANO 'MAD WORLD' EP [DRUMCODE]
'Mad World' opens up the EP in dramatic style, eliciting a direct kick and murmuring bass to set the tone for this 3-track journey. Crafted between two studios in a pre-COVID-19 world and fuelled by the visual of bustling bodies and the organised chaos of a time gone by, the cut presents masterfully layered industrial hits and driving rides to depict its narrative. Nodding to Luigi's early years in House, the production rings through with groove-induced percussive elements, whilst exploring the breadth of Techno's vast spectrum with peak-time synths.
The EPs second offering comes in the form of 'System Alert', a track inspired by climate change and Mother Nature's response to human transgression. Studying the concept of man's commercial interests and their cataclysmic effects on the green lungs of the earth, Luigi and Roberto open with an amalgamation of futuristic tones to reference their sonic analogy. However, it is the main pitch-bending synth that cements this storyline; an epitome of nature's siren, calling for mankind to cease its destruction.
'Headquarter' is another evocative addition to this conceptual montage of productions. Backed by a distorted vocal sample, the opening phrase flaunts a cinematic charm often lacking within the Techno landscape. Much like Luigi's personality, the cut teeters on the balance of playful and serious in what can only be described as a sonic representation of dark humour. Employing stormy oscillating synths against a sharp percussive backdrop, the cut is fuelled with the notion of dichotomy, as its riotous build is stripped for the drop. Finalised together from Luigi's newly-built studio in Amsterdam, the maiden creative voyage is one that has left them ecstatic with the results.
Luigi Madonna has exercised a great deal artistic finesse throughout his career, as he now pioneers a nouveau strain of purist Techno that still remains tethered to the roots of his early works. Unrelenting in his forward momentum and pursuit of new sounds, his ever-flourishing discography has continued to progress with the times, leading the circuit into new territories with this hypnotic blend of old and new. Now with five full EPs, split records and remixes for Drumcode, in addition to countless releases on staunch labels Second State and REDIMENSION, Luigi has proven himself to be a key contributor to the evolution of Techno.