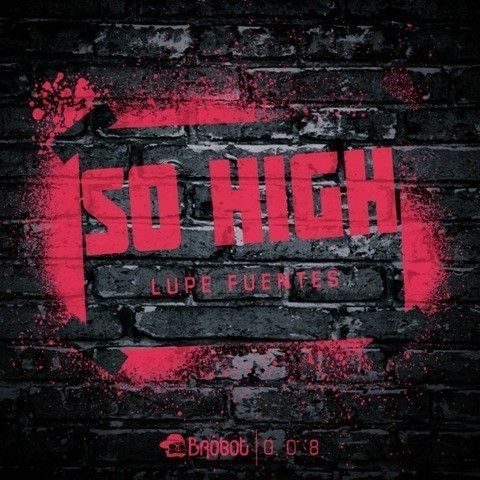 Lupe Fuentes – So High
Brobot is flying 'So High' moving into Summer 2014 with a huge number of successful releases. And they are just getting started the upcoming track by DJ/Producer Lupe Fuentes is set to match if not exceed their exceptional standards. Lupe's first release 'So High' features a smooth melody and cool beat laced over soft vocal samples. A perfect summer track – infectious and deep; a seamless fit for daytime poolsides or kicking off balmy Ibizan nights. 'So High' is scheduled to be released on 13th May 2014.
In the world of DJing and House Music there are DJs and then there is Lupe Fuentes. A music producer, DJ and songwriter that doesn't just live and breathe the house music scene but embodies a spirit that is rarely achieved. Her signature sound melds subgenres of deep, tech, tribal and latin house music. Inspired by her upbringing in Madrid, Lupe's heart beats to the rhythm of Spanish percussion filled air.
Lupe's original releases 'Drop The Beat' and "Soul on Fire' were recently premiered on Sirius XM's Electro Channel to great accolades. Industry veterans such as Roger Sanchez, Junior Sanchez and others have helped mentor her production and mixes. A huge vote of confidence in Lupe Fuentes and her future as the next great house DJane.
For more information on Brobot see below:
https://www.facebook.com/brobotmusic
http://www.brobotrecords.com/
https://soundcloud.com/brobot-records
For more information on Lupe Fuentes see below:
https://twitter.com/lupefuentes
https://www.facebook.com/LupeFuentes
http://soundcloud.com/lupefuentes