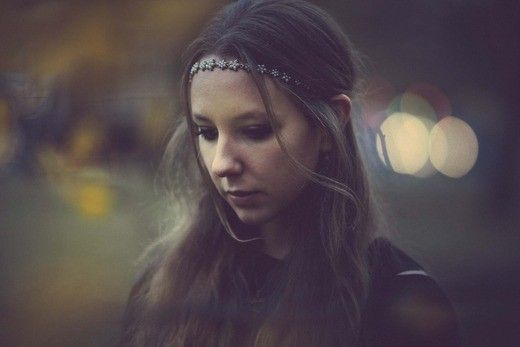 Lyla Foy – Mirrors the Sky
Sub Pop is pleased to share release details for Mirrors the Sky, the debut full length from London songwriter/producer Lyla Foy. The album, led by the single "Feather Tongue" alongside highlights "Easy" and "I Only" will be available on CD / LP / DL March 17 in Europe and March 18 in North America. You can now listen to "Feather Tongue," which Pitchfork says, "softly bleeping synths pair nicely with Foy's smoky vocal take" (see Tracks January 7th)."
Pre-orders of Mirrors the Sky via iTunes will receive a download of "Feather Tongue" immediately. The album will also be available for pre-order at SubPop.com. Pre-orders through subpop.com will receive Loser edition vinyl and a complimentary tote bag as well as access to a new t-shirt and bundle options, while supplies last.
Lyla Foy has scheduled the first of many live dates for 2014, with a short UK tour which begins March 17 in Bristol at The Louisiana and ends on March 23 in Manchester at The Castle Hotel. Preceding the tour is a show on February 16th in Paris, FR at Trabendo supporting Au Revoir Simone). Please find a full list updated tour dates below.
You may have heard of Lyla Foy, under the WALL moniker, through her wonderfully received EPs and singles for independent labels Big Picnic and Black Cab Sessions. In the UK she's received airplay from the likes of BBC 1 via Huw Stephens and Zane Lowe, and BBC 2 via Steve Lamacq. Foy has also been covered by the likes of Interview, Pitchfork, Vogue, i-D, Wonderland, Clash, Glamour, and The Line Of Best Fit.
About Lyla Foy:
In most aspects of life, it's usually a good idea to keep your options open, lest you deny yourself the opportunity to explore avenues that might lead to transcendence or, at the very least, a little bit more happiness. But sometimes the best course of action is to find your path and stay focused, which is what Lyla Foy has been doing with her music for the past couple of years, a discovery that has led to the creation of her debut album, Mirrors the Sky, due in spring on Sub Pop.
Everything changed for the 25-year-old London songwriter one day in early 2012, when she cancelled her evening plans to work on music at home (read more at Sub Pop).