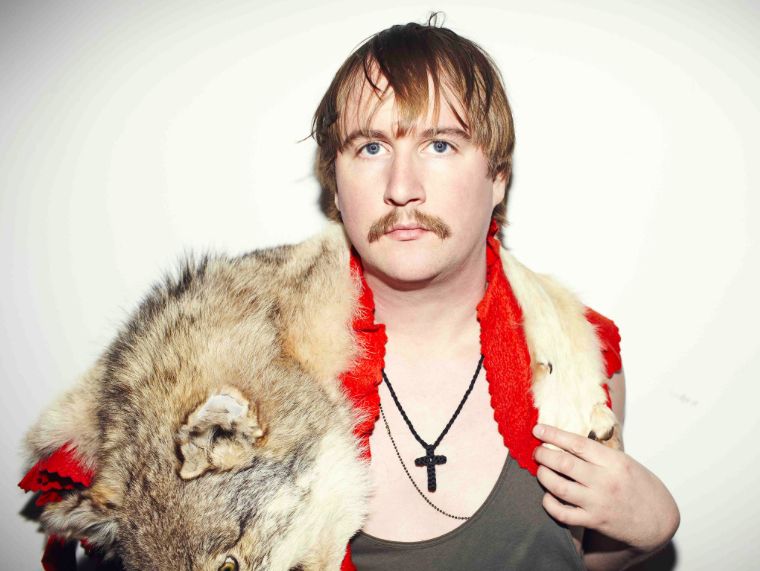 MACHINEDRUM at Elecric Brixton
Ninja Tune artist Machinedrum aka Travis Stewart will headline what is billed as the heaviest beats night of 2016, with a rare and special line up drawn from around the globe, for one night only.
Machinedrum has established himself as electronic music's true renaissance man. His iconic release came about last year with his full-length LP 'Vapor City' on the legendary Ninja tune label. Heavily influenced by multimedia arts and music, he has inspired and worked with the likes of Azealia Banks, Jamie Lidell and Jesse Boykins III. Machinedrum is now widely recognized as a producer's producer, a pioneer of many styles and a master of his craft.
Essex born Brainfeeder artist LAPALUX will have the audience in a euphoric state. Reminiscent of Flying Lotus, be ready for the ultimate electronic live experience. His last two studio albums 'Nostalchic' and 'Lustmore' explored delicate textures of r&b, hip hop and pop in his production and will appeal to fans of Bonobo, Flying Lotus, Andreya Triana and Teebs.
Ninja Tune's self-taught multi-instrumentalist Dorian Concept will be on the decks too with performances from his latest release 'Joined Ends', which is described by Ninja Tune as "an album that sits somewhere between a floating lucid dream and a deep trip into a synaesthetic wonderland."
Also on the line up is Throwing Snow, bringing us UK funky, house and dubstep vibes throughout the night. In 2013 he released a track a record with vocalist Augustus Ghost entitled 'A Small Murmuration on Houndstooth', which received critical praise from Zane Lowe on BBC Radio 1 and The Guardian amongst others. He'll be spinning his latest records with electronic pioneer Applescal adding a touch of bass, drums and synthetic tones to his set.
"Machinedrum's brand of mesmerism is its own instant attraction…small detours only emphasize the breadth of Stewart's vision as he continues to reroute Machinedrum sonic voyage. "- Resident Advisor
http://www.electricbrixton.uk.com
SOUNDCRASH PRESENTS
MACHINEDRUM
FRIDAY 23RD SEPTEMBER 2016
Date: 23rd September 2016
Time: 22:00 – 04:00
Price: £13.50-17.50+BF
Buy Tickets: http://www.ticketweb.co.uk/event/XUL2309
18+ (ID Required)
MACHINEDRUM
DORIAN CONCEPT
LAPALUXTHROWING
SHADE & APPLESCAL