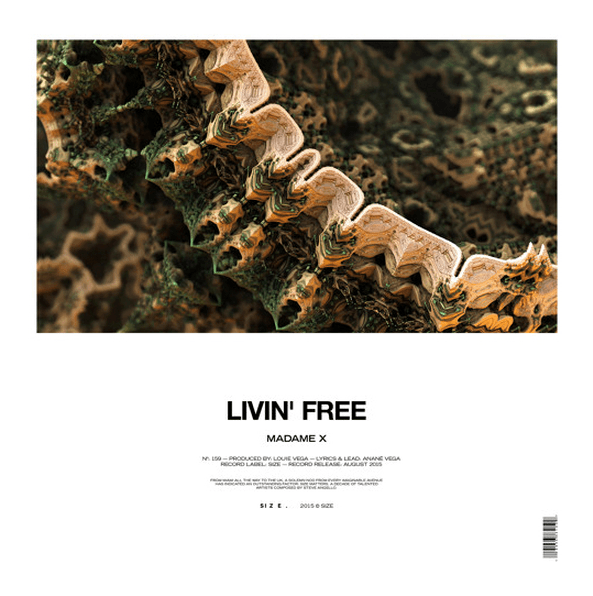 Madame X - Madame X – Livin' Free EP feat. Louie Vega
The latest from SIZE Records comes courtesy of Madame X aka Anané Vega. Released on August 14th 'Livin' Free' includes three mixes by the Grammy Award winning Louie Vega of Masters At Work.
From the brooding 'Vega DopeDeep Mix' to the dance floor ready 'Vega DeepDub,' this package showcases a spectrum of electronic music. The driving techno basslines and tribal drums of the 'AnanéTek Dub' further demonstrate this, with the release rounded out by instrumental versions of the DopeDeep Mix and 'AnanéTek Dub'.
Madame X is Anané Vega's alter ego, where she can tap into her darker side as an artist allowing her to express her views of female empowerment through her lyrical content. A singer and DJ, the multi-talented Anané also runs her own labels Nulu and Nulu Electronic; focusing on bringing the Afro-tech and electronic sounds to a wider audience.
The production comes courtesy of 1/2 of the legendary duo Masters At Work, Louie Vega. As well as his work alongside Kenny Dope, he is a Grammy Award winner, owner of Vega Records and a DJ acclaimed by both fans and DJs alike. Utilising sounds from salsa and afro-beat, to jazz, hip-hop and soul, Louie has maintained his place as an influential and celebrated artist in global dance music.