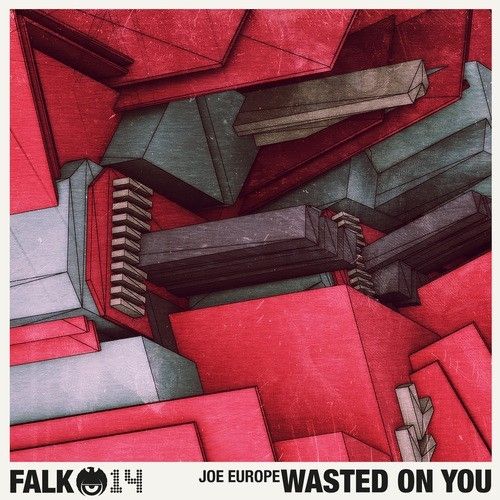 Joe Europe - Wasted On You
Joe Europe snatches a second away from his Ears Have Eyes label to grace Falk with another deep house extravaganza – Wasted On You – Three cuts of brooding, acid tinged House music, expertly crafted for a late night set.
With previous releases on Falk, Vitalik, Teleskopik and Bokhari, South London producer Joe certainly knows how to create something special for the more discerning dance floor, consistently producing releases that are packed with that timeless and unquantifiable 'House' quality.
Wasted On You – Joe's third release on Falk – is certainly no exception. Trolley Dolly kicks it off with deep phasing chords, driving sequences, mangled samples and a crisp, steady groove. Next up, Disruptive takes a much deeper approach, driven by a throbbing bass line and pulsing chaotic chord stabs, overlaid with lush Rhodes pads. To round off the EP, title-track Wasted On You travels to much darker places with it's relentlessly brooding and menacing acid line juxtaposed against house rhythms and upbeat jazzy chords.
WASTED ON YOU by JOE EUROPE is released by Falk Recordings on 14th September 2015.