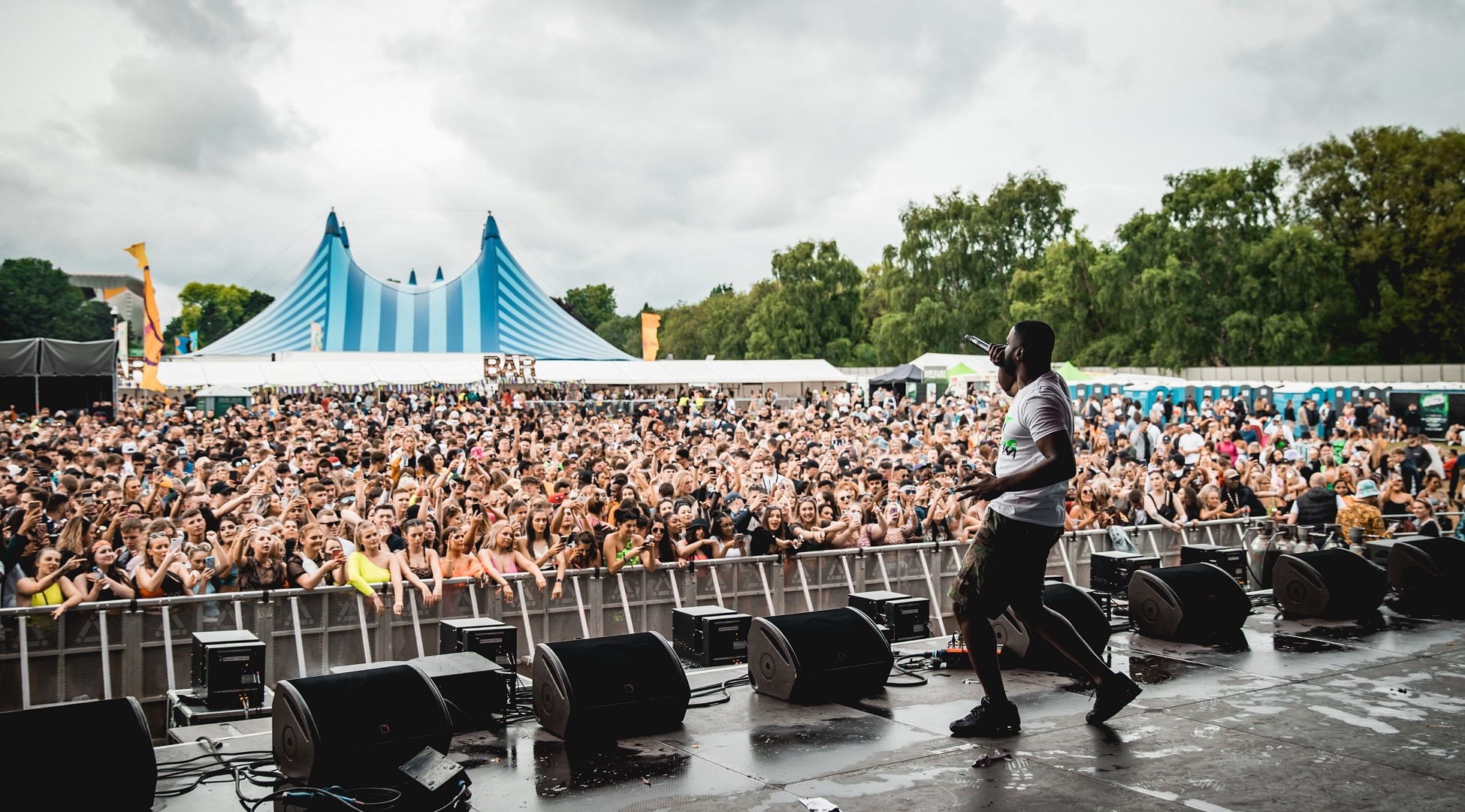 MADE Festival Confirms Final Lineup With Big New Additions
MADE Festival has announced the final lineup for its new date of 18th September 2021 at Sandwell Valley Country Park. The MADE Festival team have fought long and hard to ensure the festival goes ahead this year and even harder to ensure that nearly 100% of acts originally booked will play the new date.
The headliners for each stage will all perform, including The Streets, Wilkinson, Sonny Fodera, Bad Boy Chiller Crew and Artwork. Alongside a massive selection of talent across the event, MADE Festival has also announced three more hugely popular names to join the lineup; Solardo and Redlight, and D&B supergroup Problem Central featuring DJs Majistrate and Logan D with MC's Eksman and Evil B.
The festival has grown year on year to become one of the most important cultural events in the Midlands and one with genuine national significance. Like many big music events, MADE Festival has faced immense and unwarranted pressure from those in power who want to stop it from going ahead. Many festivals have had to concede defeat and cancel, but with the longstanding support of its fans, and a never-say-die attitude, the 7th edition of the biggest and best festival in the West Midlands is on.
MADE Festival is set to deliver an event which will give back to festival fans who have supported it through a turbulent 18 months. MADE Festival Director Pete Jordan said,
"This has been a real battle – us against them – but we've been determined to deliver the event that the West Midlands deserves. We want to thank all those fans who have continued to support us and have helped to ensure MADE Festival 2021 goes ahead. We urge even more party people to come out and show their love for MADE and the festival scene. It will be worth it – after fighting so hard to make the event happen this year, I can guarantee it's going to be one hell of a party, so don't miss it."
 With a lineup featuring a host of incredible talent and The Streets' biggest ever gig on home turf, MADE Festival 2021 is the comeback which will be talked about for years to come. Resale tickets are now available for just £60 + BF from www.made-festival.co.uk.
MADE STAGE
THE STREETS
SHY FX • JAY1
GREENTEA PENG • DAPZ ON THE MAP
MAYDAY • VITAL • GIRL GRIND UK PRESENTS: BRIXX, JAY L'BOOTH & NAKEETA
JOE HUNT • SUM CELLAR • K1 STRANGE
WEIRD SCIENCE
WILKINSON (DJ SET) FT. AD-APT • HYBRID MINDS FT. TEMPZA
SASASAS • A.M.C & TURNO FT. DREPS + PHANTOM
BOU FT. IC3 • CULTURE SHOCK • KENNY KEN B2B KENNY KEN FT. MC DET (WORLD EXCLUSIVE)
LFM • GEORGIE RIOT • DEMO B2B CLIFDON • EKSTATIC • RVS
JUST ADDED: PROBLEM CENTRAL
AFTA DARK
SONNY FODERA
LOW STEPPA • ELI BROWN
JESS BAYS
ALEX PARKIN B2B WILL POWER
TYRON AMORY B2B SHAKTI • RYAN NICHOLLS
JUST ADDED: SOLARDO
WEIRD & WONDERFUL
BAD BOY CHILLER CREW • BRU-C
DARKZY & WINDOW KID • SAMMY VIRJI
JAMIE DUGGAN B2B TOM SHORTERZ • LFM
TOM FIRE • OJE • JAY DEVOUR • JAKE TONKS
JUST ADDED: REDLIGHT
20 YEARS OF LEFTFOOT
ARTWORK • HORSE MEAT DISCO
CRAZY P (DJ SET) • LEFTFOOT DJS
SELEXTORHOOD B2B VOYAGE • TEKNO DISCO
POLICE RAVE UNIT
RAY KEITH
SERIAL KILLAZ • BRYAN GEE
TRAUMATIZE
ESCAPE • FRENETIC
BUSTA • NATTY D
LEVELS • VIP
PARADOX CITY
JACK GARDNER • PAISLEY JENSEN
KRISTERS • BRANDON ROSS B2B GUY BURNS
ALEX BOWEN B2B JOEY LONDON • FARAYEN
COMMA SOUNDS • LULLA HF • SVIRGO19
Connect: Facebook / Instagram / Twitter