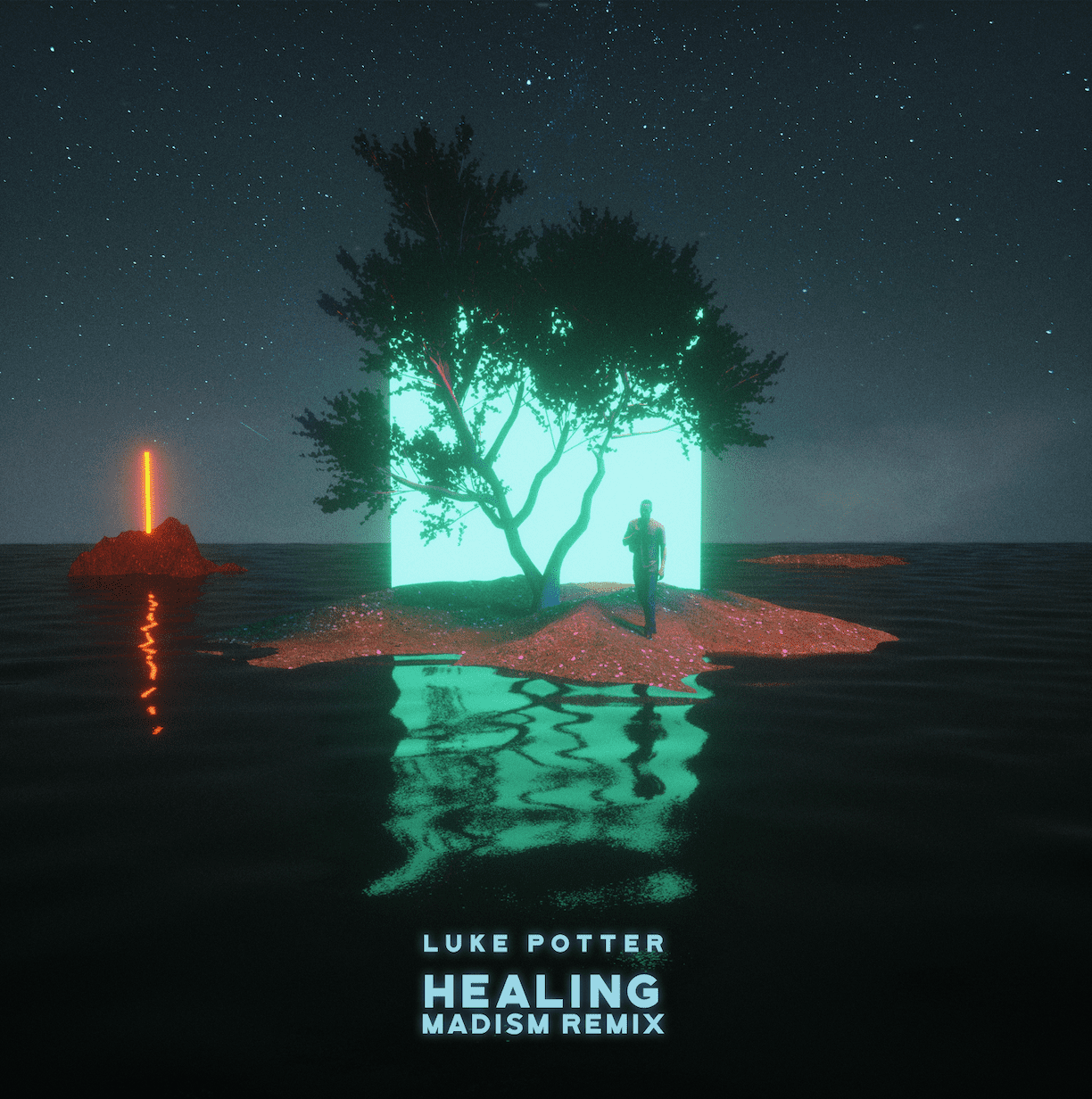 Madism delivers remix of Luke Potter's "Healing" on Ultra Music
UK-based singer-songwriter Luke Potter recently released "Healing," his debut single on Ultra Music. "Healing" is an emotionally evoking track, as the soft instrumentals glaze through the single, giving the track a sentimental touch. Now the original has been given a makeover by Dutch music producer Madism.
Madism adds a touch of energetic pop to his "Healing" remix, making it the perfect remix to hear poolside this summer. The original "Healing" is already a smashing success, as it was added to nine New Music Fridays on Spotify, as well as the New Pop Revolution UK playlist, and featured on Record of the Day.
Madism is best known for his official remixes for artists including superstar Scottish singer Lewis Capaldi, and former X Factor winner James Arthur. His Lewis Capaldi "Someone You Loved" remix spent 7 weeks long at the #1 spot in Spotify's 'Massive Pop Remixes' playlist with 400k followers, while his recent remix for James Arthurs "Falling Like the Stars" still receives daily global radio rotation.
"Healing" is the first of a slew of new singles from Luke Potter. After releasing his first EP 'One Day' in 2013, Luke Potter gained significant recognition and acclaim from some of the industry's finest. 2017 saw the release of his single "Something More," that has nearly 18 million Spotify plays, and its successor "It's Easy."  The latter was written and produced with musical mentor Jorgen Elofsson, who has written alongside legends including Kelly Clarkson, Britney Spears, Paloma Faith and Robyn. Luke's innate penchant for writing catchy melodies is undeniable, and is proven by who he has written alongside.
Luke has also worked with production legends including Steve Powers, known for his work with McFly and Andrea Bocelli, Eric Rosse who has produced Sara Bareilles, and Ken Caillat, who has worked with Fleetwood Mac and Colbie Caillat. Although Luke's success has come fairly recently as an artist/writer/producer, it's built on years of determination and hard work. Luke started writing songs in his teens, before he could even play an instrument, and after teaching himself how to play guitar at 17, Luke began to unlock the full extent of his creative potential.
CONNECT WITH LUKE POTTER
CONNECT WITH MADISM
CONNECT WITH ULTRA MUSIC