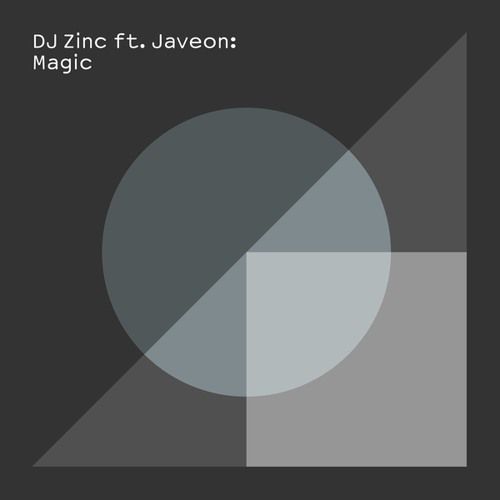 DJ Zinc Ft. Javeon - Magic
Bringing in the summer days is club essential track "Magic", from the man, DJ Zinc, in an effortless follow up to 'My Energy' to this time around with smooth vocal accomplice on the UK Soul-electro scene, Javeon.
Compared to the likes of Craig David, Lamar and R Kelly, singer/songwriter producer Javeon is a new kid on the block working with the likes of Katy B and has featured on multiple tracks already including Clean Bandit's Cologne, Le Youth's Feel Your Love and Cyril Hahn's 'Breaking'. It was only right that the golden vocalist partnered up with the hard hitting sound of DJ Zinc on this percussion infused jaunt which will be in your head for days. "Javeon and I have a lot of friends in common so I guess it was only a matter of time before we got in the studio together – the inspiration for the track was pretty simple really, we wanted to make something that we'd wanna hear when we're out and about in the clubs. You'd have to ask Javeon about the words, but I think he's a hopeless romantic" – DJ Zinc
Taking the familiar sexy sound from the late 90's that Zinc is so well known for to 2016, the clean, bassy build ups are sprinkled with magic from Javelin's dreamy, seductive vocals in the minimal lyrics, turning the track in to an addictive catchy anthem that will have the cars vibrating and the club bouncing in no time.
Released on Zinc's renowned Bingo Records, look out for this club heat coming June 2016.