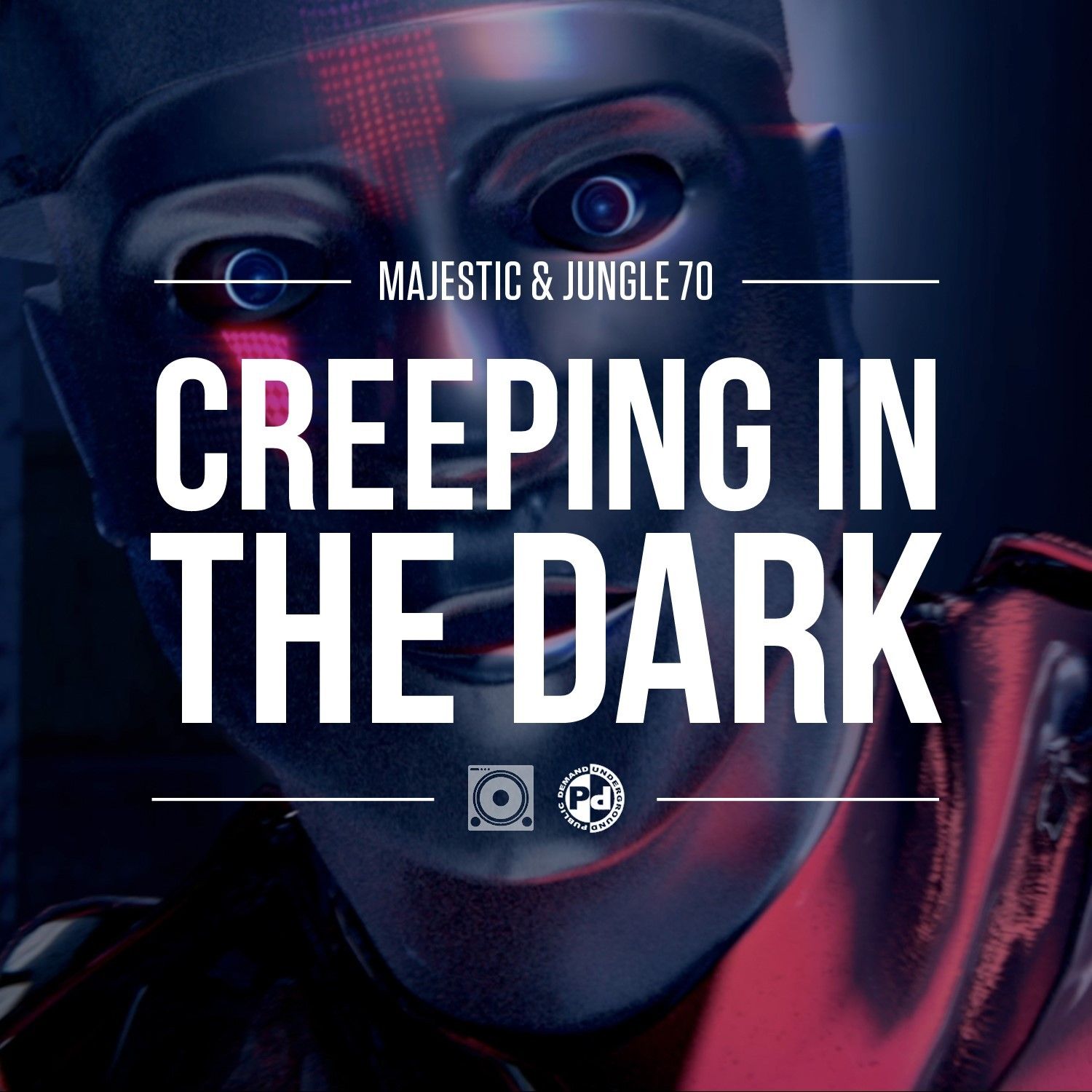 Majestic & Jungle 70 – Creeping In The Dark
Ahead of the forthcoming release of Armand van Helden's remix of 'Creeping In The Dark' on January 18th, Majestic and Jungle70 have unveiled the official video to the single. Completely CGI-animated – an element that brings mysterious lyricist Jungle70 to life in full android form – the video feeds into the buzz already surrounding the single and taps into the 90s analogue, throwback sensibility of van Helden's rework. Meticulously designed and a long time in development, the video also visually showcases the fine-tuned relationship between beat and emcee for the first time, as well as displaying Majestic's flair for production.
With remixes from Grant Nelson and DJ Zinc & Colin Francis also enjoying plenty of rotation, 'Creeping In The Dark' is already starting to gather the sort of momentum to suggest it'll be a single to keep a firm eye on in the new year.
About Majestic
As an iconic MC and host, Majestic has played a pivotal role in the expansion of London-centric dance music culture and, through lending his vocals to a slew of garage, house and grime classics over the years, has remained a defining voice of his generation. Having recently worked with the likes of DJ EZ, Skream, Mosca and even Laidback Luke, as well as working on his own original productions including forthcoming single 'Creeping In The Dark', Majestic now also hosts a definitive, three-hour show on Kiss FM every Thursday night.
About Jungle70
Jungle70 is a CGI-animated droid who spits lyrics with a flow as razor sharp as his knowledge of dance culture. Jungle 70 – or J70 to those close – is also the leader of a futuristic crew known as SBTX. Programmed to specialise in urban street-style art forms, its Gorillaz meets The Terminator with bass & beats from the underground.