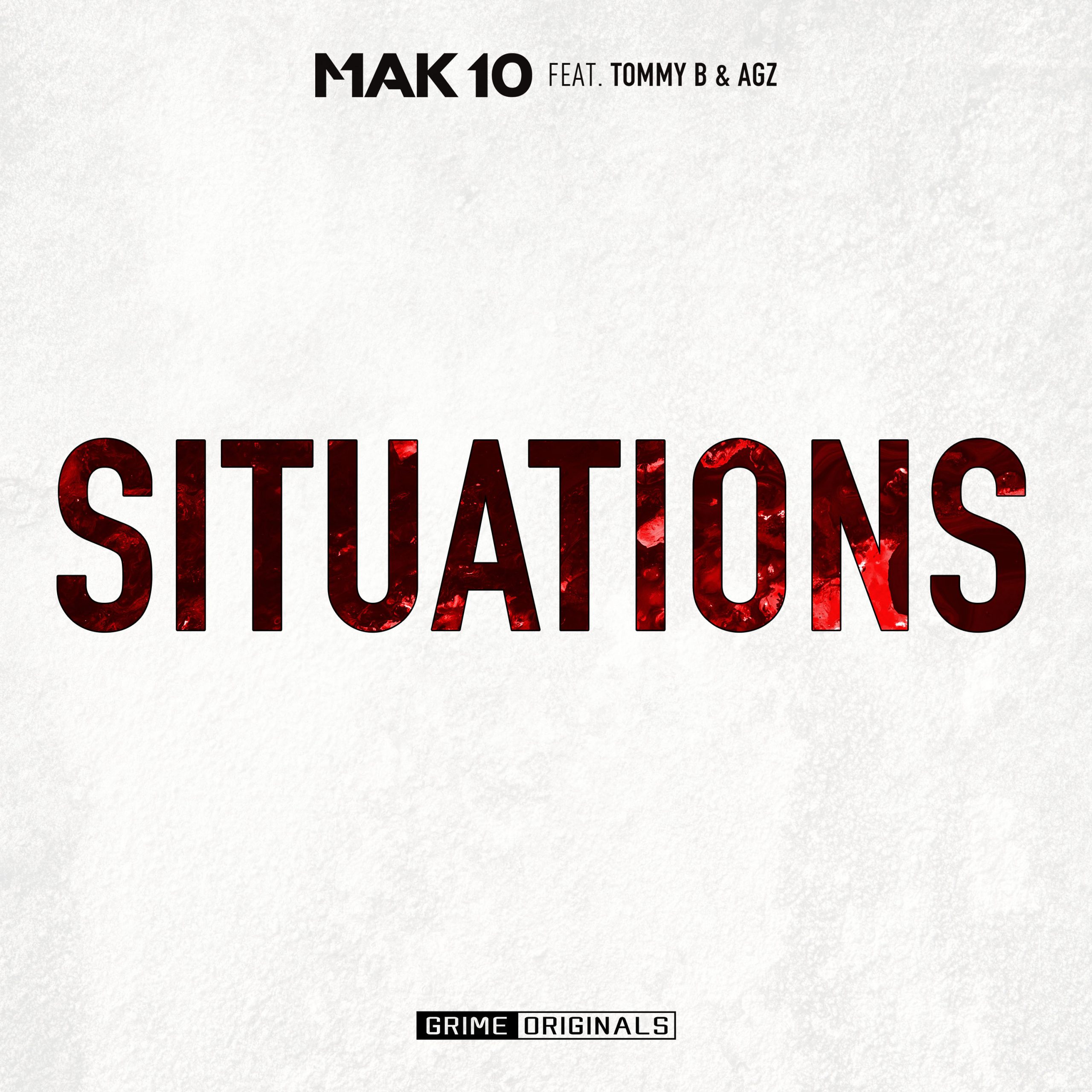 Mak 10 shares new single 'Situations' featuring Tommy B and AGZ
With an extensive knowledge of music within the world of dance music and beyond, Mak 10 continues to defy genres and with each release, he unearths a new layer of his creativity. Continuing to expand his assorted collection of music, Mak 10 provides a new gem to kickstart the year in the form of the introspective grime track 'Situations', featuring Tommy B and AGZ. 
Teaming up with rising talent, Mak 10 provides the grime fuelled canvas, as Tommy B and AGZ lay down their bars over the intricate instrumental, detailing their relationship woes. You may be familiar with Tommy B, he featured on Lord Of The Mics 8, he's also done freestyles such as SBTV Warm Up Sessions and featured on Sir Spyro 'Sounds of the Verse' on BBC 1Xtra. Adding to the exciting talent emerging from Essex, fellow resident AGZ is an artist to watch out for and last year marked the release of his album 'Bone Idol Genius 2', he has also been featured on Link Up TV and P110.
Released via Grime Originals label they have dropped numerous projects including Sharky Major's 'Grime Original', Fumin's 'I Want In' and Chronik 'I Don't Care'. The multifaceted Grime Originals brand is home to numerous ventures. This includes a string of successful live events, that have been held at venues such as Fabric, Fire Club Vauxhall, Studio 338 and they've featured on stages at festivals such as Tranzmission, Outlook, Bass In The Park and One Dance Festival. Grime Originals also produce a music centric docuseries, have an exclusive clothing brand and recently launched a line on ASOS.
Launching his career in the legendary grime group, Nasty Crew, Mak 10 has constructed an impressive career to date, which has led him to develop artists such as Dizzee Rascal, Skepta, Kano, D Double E and Ghetts. His recent ventures include collaborations with Yhunga, Narst and Double S on 'Shut Ya Mouth', as well as 'Mad In The Fete', which features Bala Bala Boyz. Over the years Mak 10 has been commended by major radio stations such as BBC Radio 1, BBC 1Xtra, BBC Radio 6, KISS FM and Capital Xtra, as he continues to push his innovative sound.
Showcasing some of the finest talents in Essex in his latest venture, Mak 10 delivers the raw and honest, 'Situations'.