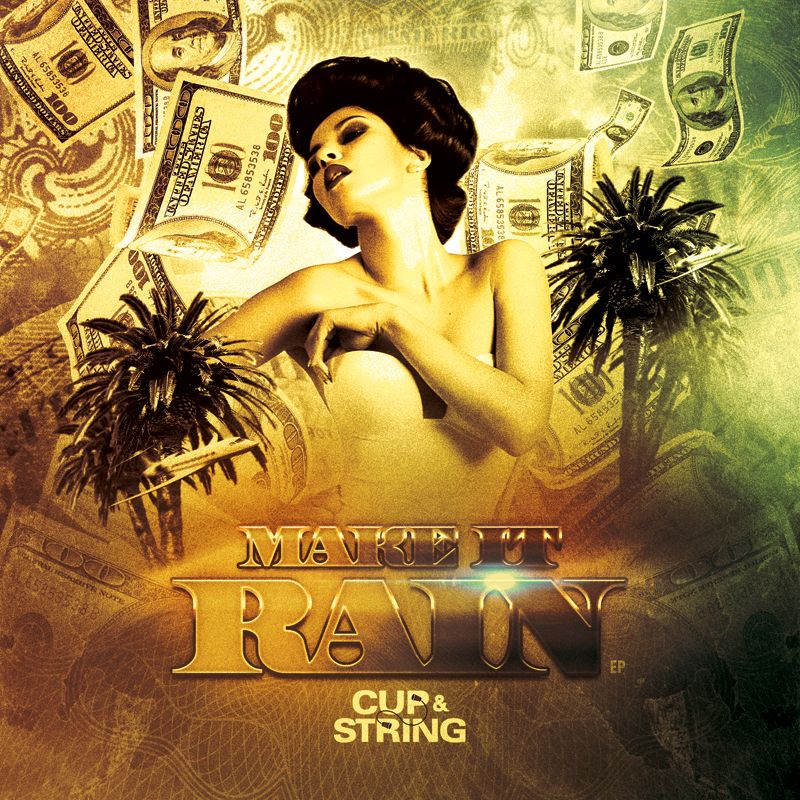 Cup & String - Make It Rain EP
Cup & String return to Slime with 'Make It Rain', their first full release for the imprint. The Australian duo turned heads last year with 'Dreams', their contribution to the label's 'Future Sound Of Garage 2' compilation, combining killer melodies with a technical precision that echoed their production expertise in other genres as Zombie Cats and Casual Connection. Across three varied tracks, Cup & String stake their claim as one of the freshest talents in Garage.
'Ain't Nobody' features the gorgeous vocals of Sarah Pellicano set across swirling synths and heavyweight bass, infusing elements from breakbeat and house into a stunning garage roller. 'Still Deep In Love' switches gears with an up-tempo 4X4 bubbler, snippets of diva vocals riding high over a gargantuan warping bassline that will have ravers in a hot sweat. 'Make It Rain' takes another route entirely, with the judicious use of a classic rave sample set across a hybrid beat that straddles garage and dubstep with mesmerizing effect for something truly unique.
01. Ain't Nobody (feat. Sarah Pellicano)
02. Still Deep In Love
03. Make It Rain