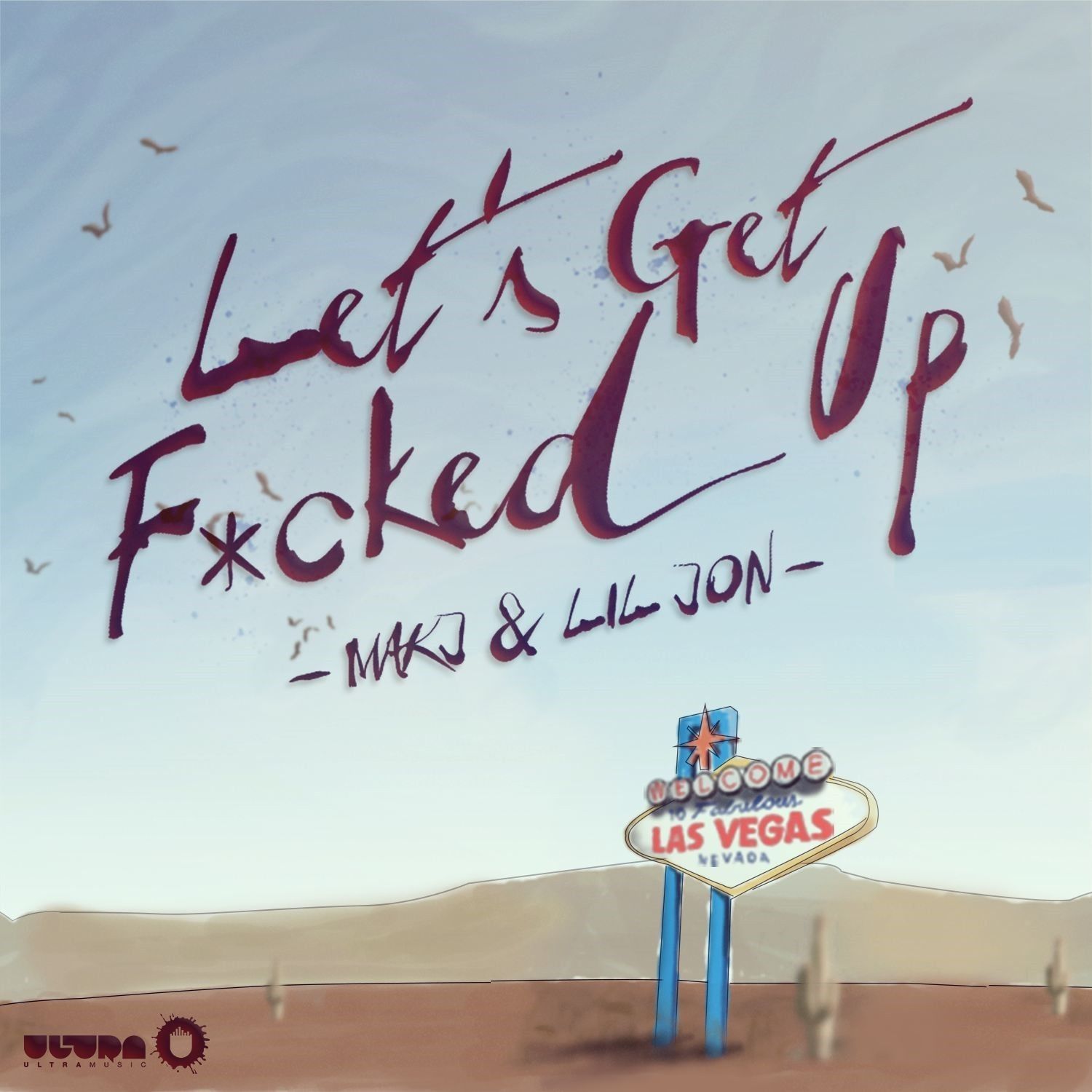 MAKJ & Lil Jon – Let's Get F*cked up
Spring is right around the corner – Miami Music Week is fast approaching and the Vegas Pools are just about to get wet again, which means it's time for another Festival Season Anthem. The forthcoming collaboration between rising dance music star MAKJ and Grammy Award winning pop culture icon Lil Jon entitled "Let's Get F*cked Up" serves as the perfect theme song for a weekend of debauchery no matter which city you're in.

With it's driving bass-lines, hypnotic synths and Lil Jon's trademark shout, "Let's get F*cked Up" was made to be a party Anthem. The track is already seeing early support from the likes of Laidback Luke, Showtek,R3hab, DJ Snake and Steve Aoki. "Let's Get F*cked Up" is coming off the heels of 'Turn Down For What' which is certified gold and quickly approaching platinum.

So take a sip of some Crunk Juice and brace yourselves for an anthem of epic proportions to drop on Beatport March 17th and iTunes March 18th via Ultra Music.

ABOUT MAKJ
MAKJ's creativity and diversity as an artist have shown through in his production work with his tracks deservingly awarding him much critical acclaim and praise. His originals, edits, bootlegs, and remixes have received immense support from renowned artists such as Hardwell, Tiesto, Afrojack, Porter Robinson, Chuckie, Avicii, Laidback Luke, Nicky Romero, Michael Woods, Nervo, Bingo Players, Sander Van Doorn, W&W, Showtek, David Guetta and many others. With the support of these greats in his pocket, MAKJ is now thriving as a producer; he released a slew of hit tracks over the course of 2013, including 3 Beatport Top 10 hits – a collab with Hardwell ('Countdown') on his Revealed label which went #1 on Beatport after 3 days, and two releases on the Bingo Players' Hysteria Records ('Springen' & 'Encore'). He also released tracks on Sander Van Doorn's Doorn Records ('Revolution'), Michael Woods' Diffused ('Hakaka'), and Robbie Rivera's Juicy Music ('Hold Up'). He has also released official remixes on mega-dance labels Ultra Records and Spinnin'. Additionally MAKJ hosts a weekly radio show on Clear Channel's Evolution channel which can also be heard on 101.7fm in Boston and online via iHeartRadio. As a DJ, Fall 2013 saw MAKJ embark on his first cross-country bus tour with Bingo Players and Bassjackers which hit virtually every major market in North America. 2014 has already seen MAKJ tour across Europe on his sold-out 'Let's Get F*cked Up Tour,' and he'll be returning to North American shortly thereafter for the 'Peyote Tour,' his first full headlining run there, which features stops at Coachella, Ultra Music Festival, Northern Lights Festival, Euphoria Festival, Webster Hall, Ruby Skye, The MID and many more.

ABOUT LIL JON
For the last decade, the words 'Yeah,' 'Ok,' and 'What' have been synonymous with Grammy award winning artist Lil Jon. He has been one of the most prominent figures in music and pop culture alike, performing for hundreds of thousands of fans with Afrojack, Steve Aoki and Sydney Samson at Ultra Music Festival. The last few years have proven that he's a mainstay in music as he went back to his DJing roots – with a residency at The Wynn/Encore in Las Vegas – bringing his 'Let's F**** Lose It' tour all across the country and over-seas. The success of his Vegas residency is evident, even being named the Las Vegas Resident DJ of The Year (Surrender, Tryst, XS). Widely known for his platinum-selling productions, Lil Jon has crafted groundbreaking hits for a diverse array of artists such as Usher, Ciara, The Ying Yang Twins, E-40, Ice Cube and more. He's also worked with will.i.am, Miley Cyrus, Britney Spears, Bret Michaels, Travis Barker, Jennifer Lopez, Machine Gun Kelly and many more. As an artist, he has sold millions of records as the frontman of Lil Jon & The East Side Boyz, whose smash hits 'Get Low' and 'What U Goin' Do' have been among some of the biggest crossover hip-hop records. His songs have been featured in huge blockbuster movies including The Hangover, The Proposal and the Step Up franchise. His consistent hitmaking has earned him legions of fans from Los Angeles to New York to the Midwest and of course his native region, the South. This is no more evident as Lil Jon won BMI's Songwriter of the Year award as well as scored eight Billboard Awards (for the two hit Usher tracks 'Yeah!' and 'Lovers and Friends'), a Grammy, a Radio Music Award, a BET award, two MTV Video Music Awards, and an American Music Award.