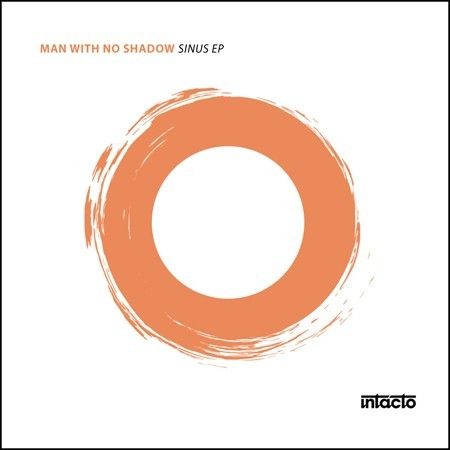 Man With No Shadow – Sinus
Man With No Shadow a shady name for a respectable DJ. Gaining notoriety as co-founder and resident of the infamous GZG raves, he is now one of Holland's most wanted techno jocks. Representing the underground with a stern smile towards the mainstream, he's winning over crowds across the Netherlands and beyond. A matter of timing or just a captivating choice of records? Who's to say. Somehow the Man never fails to supply magical moments.
Always seeking new challenges, he has moved on from GZG in order to develop a new concept – Karousel. This new concept has already started as a club night and can be defined as a musical based platform to showcase artists that uniquely inspire underground culture. This two-headed monster represents the sound that has come to define Man With No Shadow's dj-sets: a graceful approach to dance floor rocking.
And now he brings his pumpin' beats and infectious melodies to Intacto Records with this massive 'Sinus EP.' Starting with title track 'Sinus', a fast beat that gets you going is infused with sassy strings of melody, creating ultimate tech house bliss. Followed by 'Haunted', a track full of deliciously deep and dark samples mixed superbly with crisp metallic drum rolls, the stage is set for a hauntingly beautiful EP that will rock your world.
With 'Sinus' on the A-side as a solid tech-house groover, the B-side take's it to another direction. Inspired by the UK bass movement, 'Haunted' combines big bass sounds with techy grooves and drum rolls. The Sinus EP presents a fresh view on techno while paying homage to the UK scene.
www.manwithnoshadow.com
www.facebook.com/themanwithnoshadow
www.soundcloud.com/manwithnoshadow
www.twitter.com/manwithnoshadow