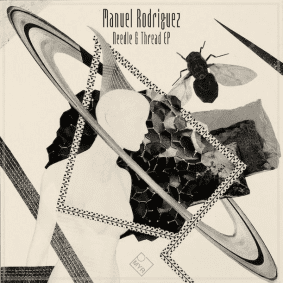 Manuel Rodriguez "Needle and Thread EP" – MYR (02-08-2019)
German producer Manuel Rodriguez steps up to deliver three smooth cuts on MYR entitled 'Needle and Thread' EP.
Manuel Rodriguez is certainly no stranger to the MYR family who returns following his 'It Smells Like Sleepless' release that picked up support from the likes of Lauren Flax, Robert Owens, Severino Panzetta and many more. With much enthusiasm, Manuel brings together many facets of electronic music within his productions that can be heard on labels such as Level Non Zero, MYR and his many remixes for label boss Goeran Meyer. 'Needle and Thread' EP sees MYR welcome Manuel back with another stellar addition to the labels growing archive of quality music.
Manuel beautifully layers many musical elements within 'Needle and Thread' giving off effervescent yet warm atmospheres for the duration and keeping things flowing in typical Manuel Rodriguez fashion.
'Faded' kicks things off with a short 30 second track filled with emotive chords balanced with a buzzing synth throughout before 'The Preface – One Summer's Morning' progresses into a tough, revolving drum beat fused with jazz-tinged keys and an analogue bassline that oozes funk and soul. 'Needle and Thread' then rounds things off with a darker feel that creates an engaging listen from the start as the organic percussion harmonises delicately with undulating pads and resonating bass grooves.
Manuel Rodriguez 'Needle and Thread' EP drops on MYR on 2nd August 2019.
http://www.facebook.com/Label.MYR
https://www.facebook.com/ManuelRodriguezArtist
Tracklist
1. Faded
2. The Preface – One Summer's Morning
3. Needle and Thread