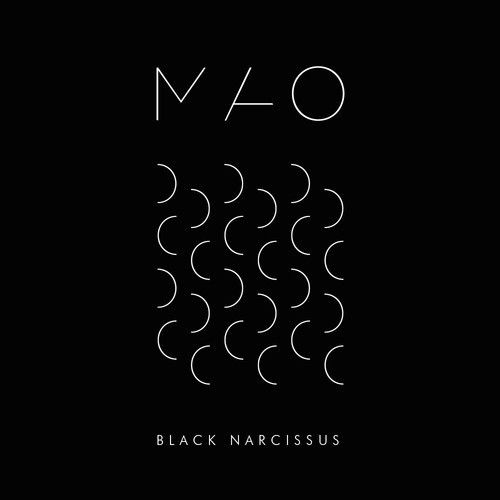 MAO – BLACK NARCISSUS
From one EP and a handful of remixes and collaborations, MAO have garnered support from the likes of Vice, iD, Dummy, Earmilk, Oneman, Untold, Pangea and beyond for their distinct take on forward-thinking soulful, electronic music.

For an anonymous duo from Brighton, MAO have so far attracted an impressive and growing band of collaborators including 14th, Lulu James, Mumdance, Marin, Dems and Seasfire – a disparate, but like-minded bunch who share their genre-defying passion.

It's this ability to make 'MAO-music', rather than provide a generic A&R-led formula, that's led to remix requests for Mad Decent's Zebra Katz, Maribou State, Alex Barck and The Bloody Beetroots featuring Theophilus London.
Leftfield, but with an eye on the main-stage, MAO's wide-screen sound is a compelling mixture of sub bass, textured soul, lush strings, and futuristic synths – as neo-modernist as the artwork they curate for their releases. The bass-heavy bump of 'Black Narcissus' is a prime example of their production prowess, the track will accompany their new single, 'Ways Of Seeing' feat 14th, released on 2 June on Uschii Music. It's currently available as a free download from their Soundcloud page.

http://www.maomusic.co.uk
http://www.soundcloud.com/itsmaoyo
http://www.twitter.com/itsmaoyo
https://www.facebook.com/itsmaomusic